By Lawrence Fine, Author of the FineSoccer Coaching Bible.
Welcome to the Goalkeeping Newsletter. Today's featured activity works on shotblocking from different angles.
Start with two servers with balls on the 18, each even with a goal post. There is a keeper in goal and another keeper waiting on the side of the goal.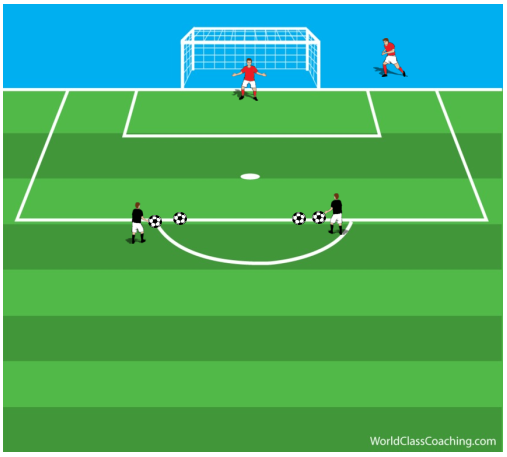 The first server starts by
Continue reading