Welcome to the Goalkeeping Newsletter.  Today's topic deals with footwork, fitness and shot blocking.
Start with a keeper in goal and a server 10 yards out from each post.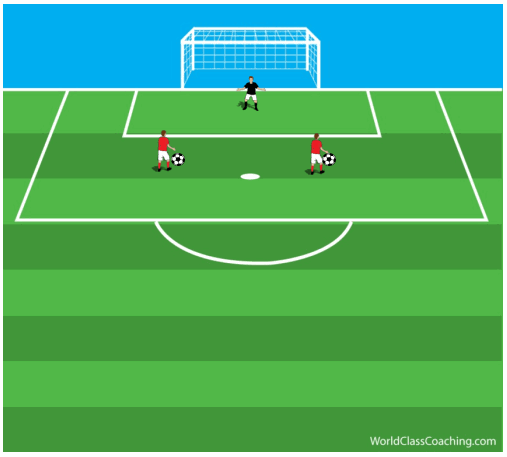 The keeper starts by sliding to one post, touching the post and then sliding toward the other post.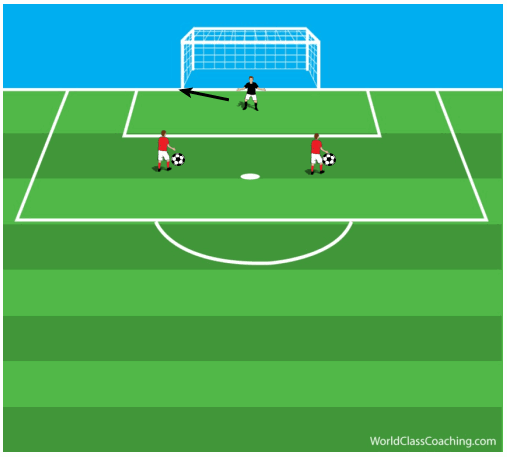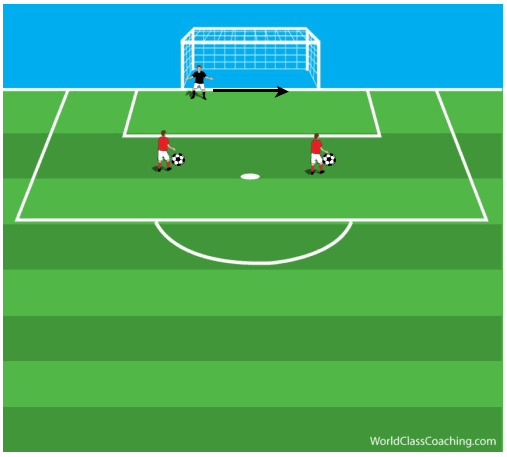 The near server shoots and the keeper has to make the save.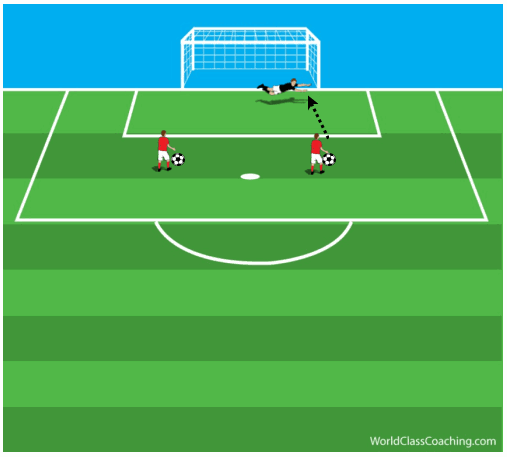 The keeper then quickly gets up and slides toward the other goal and makes the save.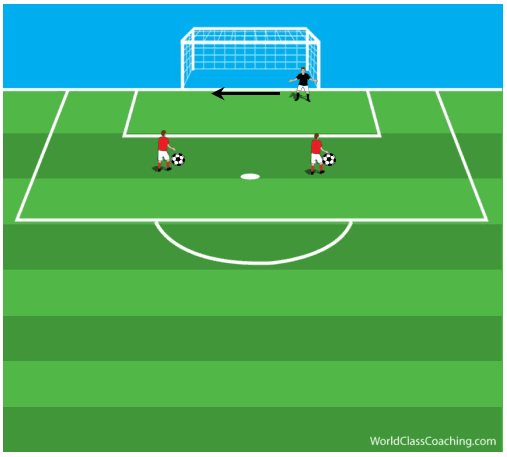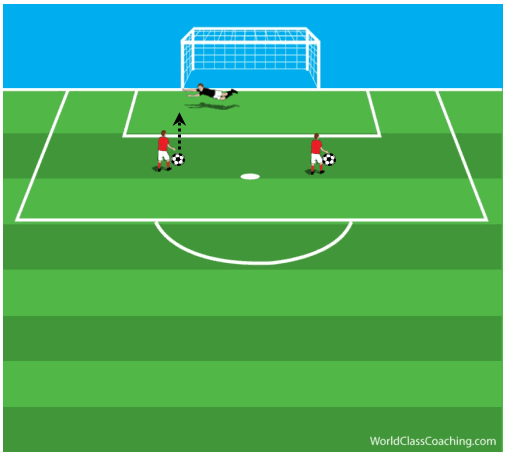 A keeper would do this at full speed for one full minute then a new keeper would go in goal.
If you only have one server you can do the same thing from the middle.  The server starts 10 yards from the middle of the goal and the keeper slides to the post then slides back and makes a save at the middle.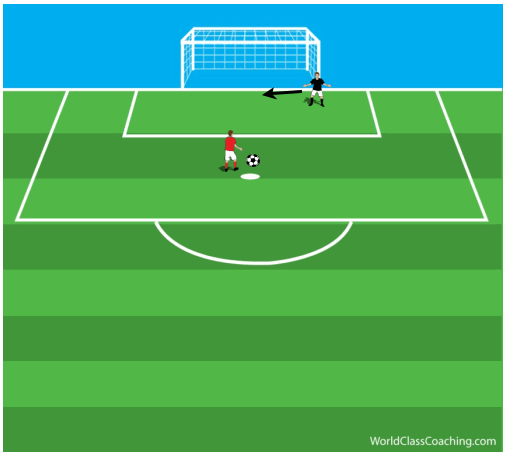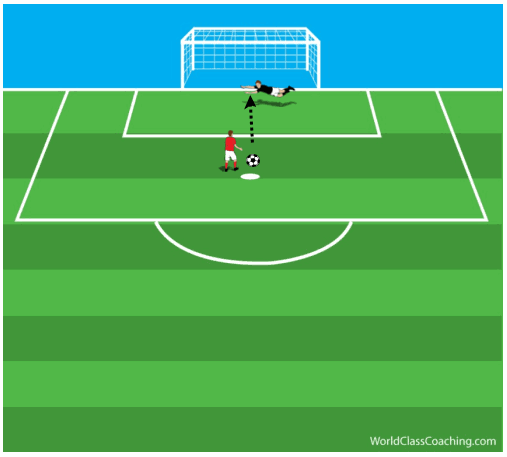 These are fast moving activities that work on footwork, fitness and shot blocking
Have a great day!
Lawrence