HOW THE MATCH WAS WON by Keith Scarlett
La Liga
May 17, 2015
Vincente Calderon
Atletico Madrid 0 - 1 Barcelona
After Messi's goal shortly after the hour mark, the movement of Barça on Atletico Madrid's lawn became a small rehearsal for the upcoming Champions League final. Even if the Colchoneros have less to offer in offensive strengths, they still have some interesting similarities with Juventus.
Here is what I thought were the key tactical aspects that played into the outcome of this match. What are your thoughts? Please let me know what you think and what other tactics you think were a factor in this match in the comments section below.
Almost shocking for the penultimate day of La Liga, only two players were missing combined from both sides: Miranda for Atletico Madrid, who was replaced by Gimenez and Suarez for Barca, who was replaced by Pedro. The choice to start Pedro was a good one as he fit in quite nicely at the tip while Messi tended to stay on the right side in order to evolve in support of him.
If the match was used as a repetitive scale for Barca in preparation for Juventus, it was primarily because Atletico Madrid adopted a defensive behavior that is part of the arsenal of Juventus in the Champions League, namely:
In their offensive half of the park: high pressing sequences to force the opposition to play long by cutting-off short options.
In their half of the field: a compact block to reduce the space in the center and limit offensive movements to the flanks.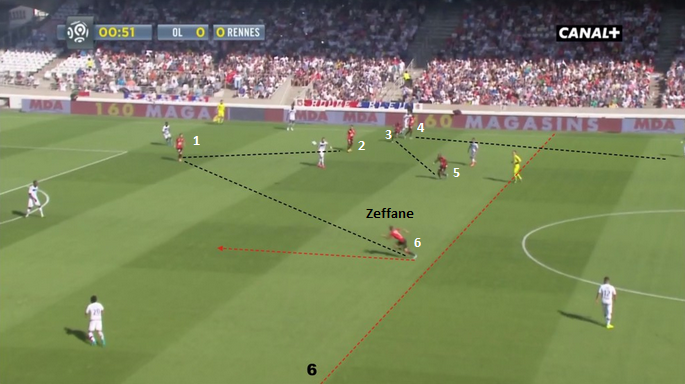 When Barca begins to restart, we see Gabi step forward from out of the middle of Madrid's tip to take Busquets and in turn cut off the third short option for Bravo. Griezmann (Pique) and Torres (Mascherano) have already cut-out the first and second options. Looks very similar to the "Turin Diamond," yes?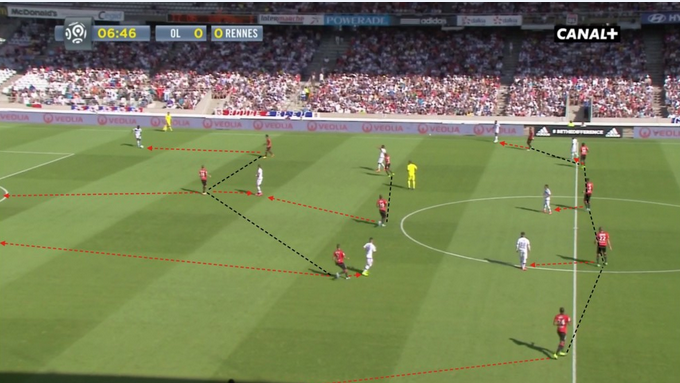 Whenever Atletico would fail to recover the ball up high, they would still push Barca at will. Their block still remained high especially as it is played back through Godin or Gimenez (again, forcing direct play). They would also apply the necessary pressure on second balls in order to transition as quickly as possible.
This direct style prevented Barca from setting up their usual game and forcing the midfielders to be skipped in most cases. It also created 1 vs. 1 situations which when turned in favor of the Atletico attackers, could result in set pieces. Set pieces that Atletico has learned to exploit in recent seasons.
In the semi-final against Real Madrid, Juventus benefited greatly from how passive the first line of Madrid was to patiently build up. The 4-4-2 diamond offered a variety of options in the heart of the park, sucking in the Madrid midfield before disposing of them. Adept at high-level pressing, Barca will certainly not wait and let's not forget about Suarez, who was out against Atletico and may be the most poisonous to the Turin camp.
The individual matchups could be a key to the final. Against Real Madrid in the second leg, Juventus rested on Pogba and Morata after they equalized. In the air, the Turin will clearly have the advantage in most areas (Pogba vs. Alves, Mascherano or Morata vs. Alba), but the most important battle will obviously be that for those second balls. A very important duel between Rakitic and Vidal, two prominent players when it comes to rake in the fallen.
In this match, Atletico quickly proved how highly dependent they were on the height of their block. For as soon as Barca managed to cross the center line, they were able to embark on long sequences of possession.
Another concern was the inability of Atletico to reverse the Catalan possession. When Barça was in their own half, the Colchoneros were content to defend. At their peak, Torres and Griezmann were rarely released onto any passes in behind their opponents, which prevented the rise of the block.
As a result once Barca managed to get out of their own half, they were guaranteed long possession sequences. The Catalans thus alternated very long periods with shorter periods of during which they were under pressure in their own half.
Whatever system that Allegri will choose, Morata and Tevez will have a major role and Barca will have to defend. If Juve is organized in their own penalty area, they will be first in line to fight for the second balls and transition out, which will, at least, disturb Barcelona and their always present support from Busquets, Iniesta or Rakitic. Very close to their block, Juve also may have to provide support against the likes of Messi and Iniesta.
Last season, Atletico readily accepted long periods of "offensive famine." The unit was very together and remained impervious when facing opposing offenses. This was not the case in this match, as Barca created several opportunities in attack. In the first half, they especially went down the right side using Rakitic and Daniel Alves, accompanied by Messi and Pedro.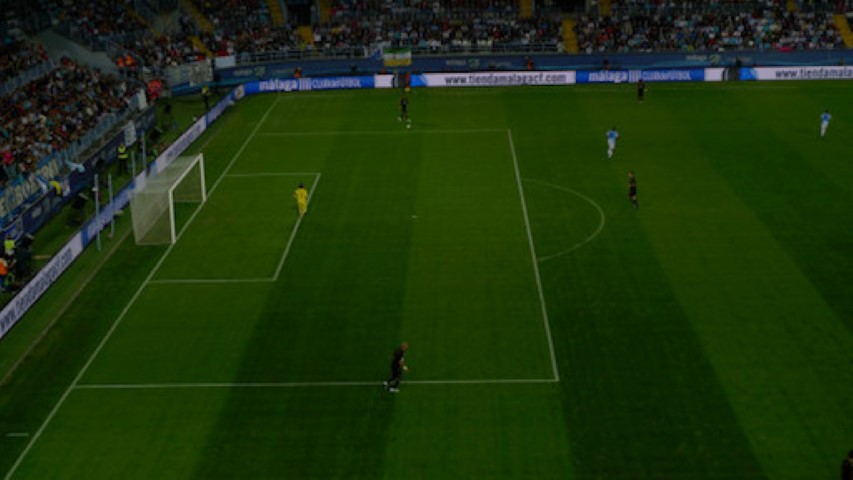 Here we see the defensive block of Atletico is much to descended into its own area, opening up the space to Messi at the entrance to it.
Messi has also had a huge impact when Barca were out of their own half. Facing the diamond that Atletico formed on these sequences, Messi seemed to stall in order to exploit the spaces in midfield left by his opposition. In this case, it was often the positioning between Siqueira and Mario Suarez, who was covering in behind Gabi.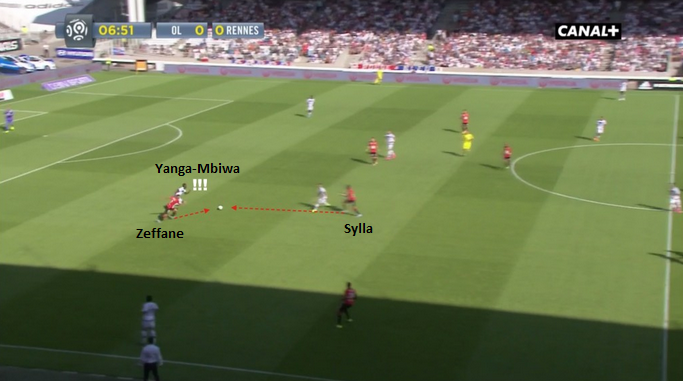 When Daniel Alves is able to get a step on his direct opposition, he can find Messi much quicker which allows Messi to lose a player (in this case, Mario Suarez) and open up a ton of space for himself to work with.
On a sequences of high pressing, Messi is the player able to shatter a game plan. However, we should take into account that the Argentinian, as dangerous as he is, is only such after a series of short passes. This could therefore serve as a signal for Juve...
…and How The Match Was Won!
I would love to hear your thoughts about this or other tactics of the match that were an important factor in its outcome. Let us discuss it below in the comments section.
What do you think?
HOW THE MATCH WAS WON by Keith Scarlett, Assistant Women's Football Coach – Perth Glory FC, Australia, former U.S. Soccer National Staff, follow him on Twitter @keithscarlett and catch his personal blog, "An American Coach Down Under:" http://keithscarlett.blogspot.com