By Patrick Kasperitis -
This exercise works the functional movement of diving to save low shots that are a little bit closer to the body. When looking at this type of shot we want to make sure that we address the issues of:
the first step of the dive
diving with our hands going towards the ground first (to minimize the chances of the ball going under the hands)
Keeping our chest facing the field in the dive and propelling through as we make contact with the ball in order to parry.
Exercise is set up as such:
One goalkeeper will work at a time
Take two tall hurdles (should sit about hip high) and place them 4 meters apart
One server will start about 8-10 meters away.
Exercise begins with a volley into hands, toss ball back, then a volley into a basket catch, toss ball back. After ball is tossed back a second time, the ball is rolled to the outside of one of the hurdles. Goalkeepers are to dive underneath the hurdle to make a diving save to catch or to parry.
Part 1
Part 2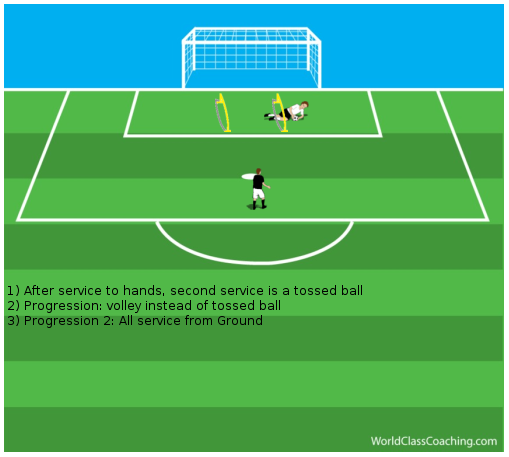 By Patrick Kasperitis - Graduate Assitant Women's Soccer Coach - St Mary's University, SA United Junior Program Goalkeeping Director, South Texas ODP Staff