By Josh Jones-Keen -
Warm-Up
Start with quick feet ladder work. There are a number of different foot patterns that can be used; depending on your Keepers level of skill use whatever you think is appropriate. If they're finding some too easy but can't yet do another pattern make them do the current one but quicker!
To progress when the Keeper gets to the end of the ladder, serve the ball in for them to save. Vary the type of deliver. Start with standing saves and move towards diving.
[wpsharely id="821"][/wpsharely]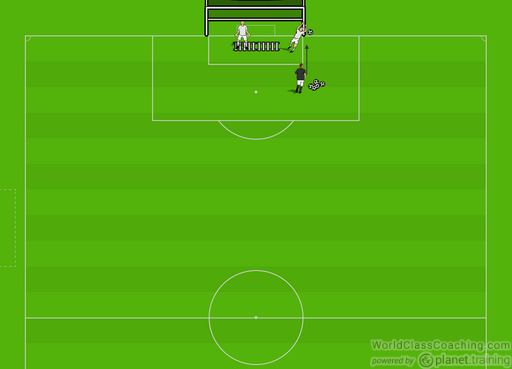 Next progression introduces different movement and aims to build power in the Keepers legs. Have the Keeper two foot jump (one foot in each square) forwards in to the square then backwards whilst moving along the ladder. Every time the Keeper lands in the ladder serve the ball for them to save.
Then move to one legged hops through the ladder. Again this should be done going forwards and then sideways. Again once they get to the end allow them to set and make the save.
To add a reaction element to any of these, make the Keeper perform all ladder work whilst holding a ball. Once they reach the end of the ladder they drop the ball and straightaway the coach serves the shot.
Drill
This is a flexible drill that can be varied to incorporate different footwork challenges and saves as well as overall challenge. The versions that I use are:
Keeper must get all the balls from one cone to the other via the ladders and hurdle
Using just one ball Keeper goes back and forth the ladders and over hurdle
Either of the above with the Keeper then facing a shot at goal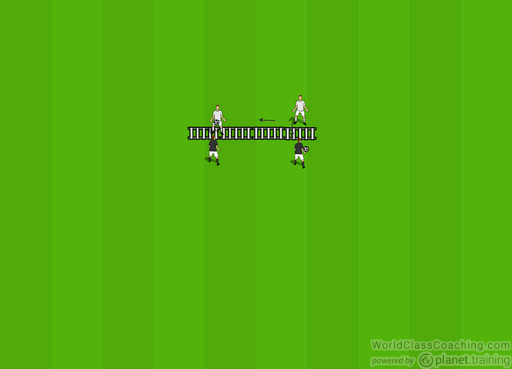 Progression
The Keeper at the back rolls the ball across the line and in to the path of the Keeper at the front who pounces on the ball. At the same time the Keeper at the back sidesteps across the box to make a save.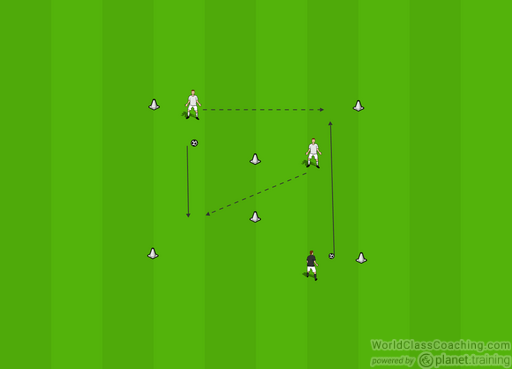 By Josh Jones-Keen - Josh has been coaching Goalkeepers for over a decade & has both Outfield and Goalkeeper coaching awards from England and Scotland. He's coached at a number of levels from grassroots to semipro and currently coaches a non league Women's team as well as a local academy.