By Josh Jones-Keen -
Warm up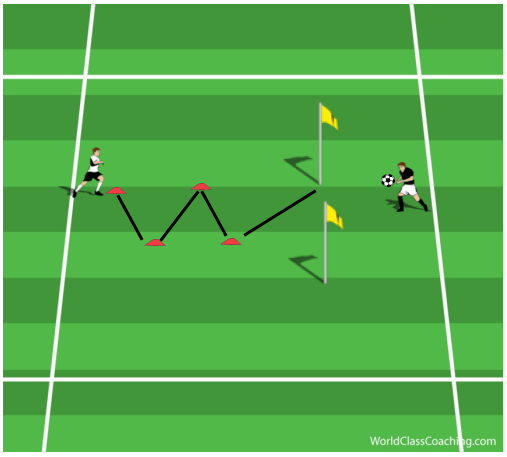 Keepers move through the disks and the coach will shout 'left' or 'right' and the Keeper must touch the flag and deal with the serve on the ground from the coach.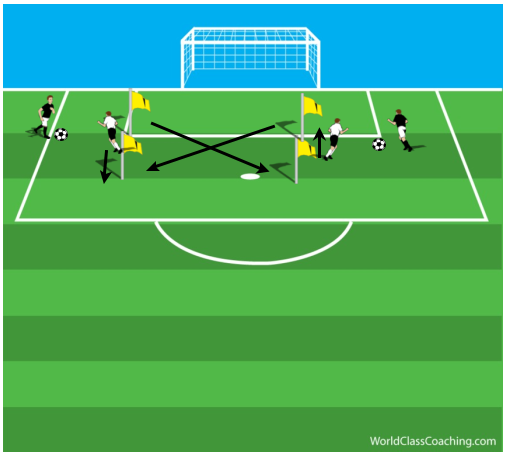 Keepers touch the left flag, make their way to the centre of the goal and deal with serve from the coach. Then moves around the right flag and takes the serve from the other coach.
Coaching Points
Short sidesteps when between the posts
Quick sprints between goals
No heel clipping
Good shape and handling when making saves
Coaches should vary serves – on ground, mid height and should height
Technique Practice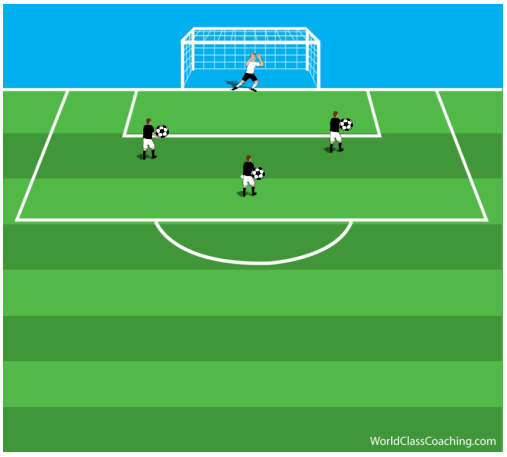 Keeper starts in the middle, makes his way across to the server on the post. Ball is played along the ground and the Keeper dives to make the save. Then must turn to make the save against the second server, ball to be played at mid height. The third server delivers a high delivery, maybe thrown to ensure height. Finally the Keeper must side step across the final server who can strike off the ground any finish. Repeat this four times per keeper. Perform twice through and make sure both sides are worked. For example second time round player on the post will be on the other side to previous.
[wpsharely id="821"][/wpsharely]
Game
This is a game for the Keepers to try and score. Often I do this game 1v1 but this time to increase need of movement there will be 2v2 in the box. Keepers try and score against each other and the players in the middle can pick up on any rebounds or loose balls outside the 6 yard box. Keepers can score with, volley, half volley, strike off ground or throw.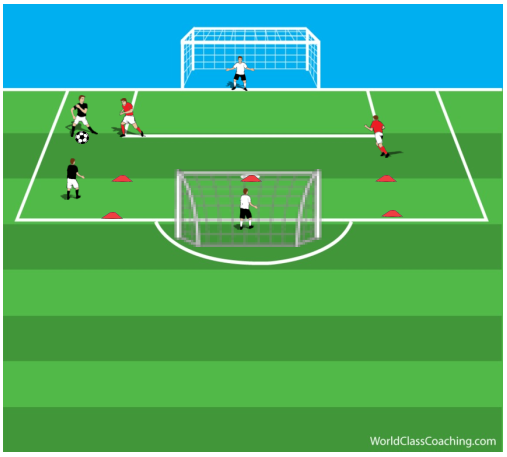 By Josh Jones-Keen - Josh has been coaching Goalkeepers for over a decade & has both Outfield and Goalkeeper coaching awards from England and Scotland. He's coached at a number of levels from grassroots to semipro and currently coaches non league Women's team as well as a local academy.