By Stevie Grieve
This post continues our look at the Champions League Final between Juventus and FC Barcelona. This week we look at Juventus' attacking process.
Isolate the centre backs 1v1 in wide areas
When playing with 2 centre forwards in a defensive based system, the natural idea is to isolate the centre backs 1v1 in transition, and to try and take them on and go direct to goal. For Juventus, both strikers are quick and good in 1v1 play, so isolating the centre backs in wide areas would be a natural way to play with 2v2 at the back.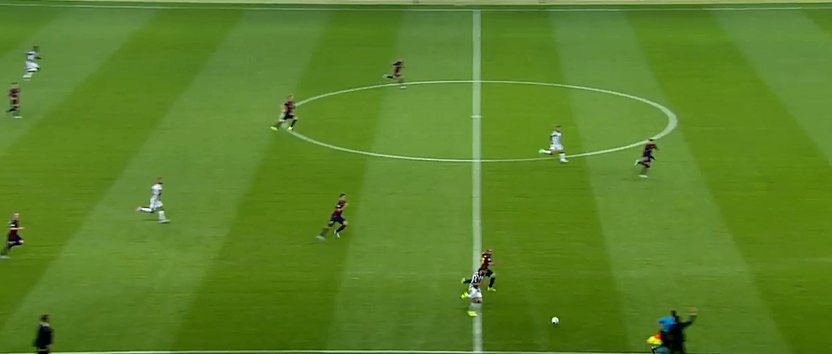 Mascherano is dragged wide by Morata who takes 1 touch and knocks it past Mascherano and enters the final 3rd with Tevez and Vidal in support, which results in Vidal blazing a cutback over.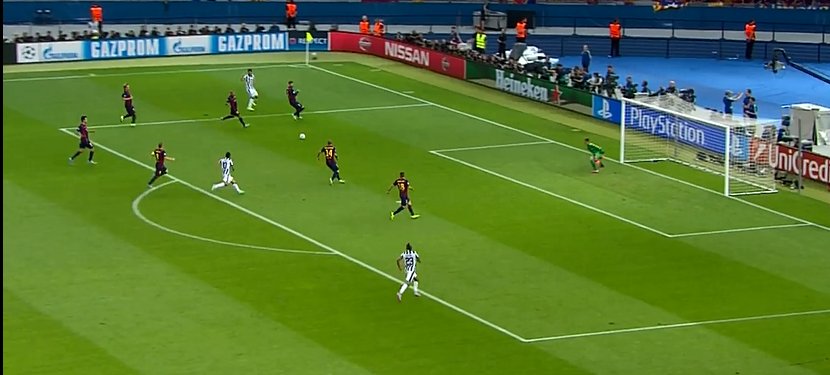 Morata this time in a wide area against Pique on the left, with Tevez and Vidal again the 2 supporting players, this time a cutback is made towards Tevez but Mascherano blocks it.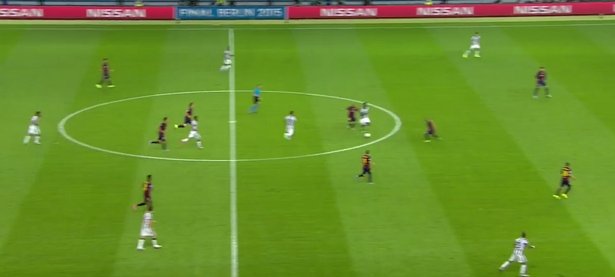 This time, Barcelona block forward passes but Pogba is capable of running with the ball past players. As this happens in the centre, Vidal and Tevez break wide with Morata deeper with again, 3 players in the attacking phase.
Attacking from the left side
When Juventus won possession, they tried to attack quickly and direct to the goal, looking to isolate the centre backs 1v1 but if not, attacking behind Alves down the left side, often with the dribbling ability of Tevez and Pogba, but more often in the 2nd half through Patrice Evra on the overlap.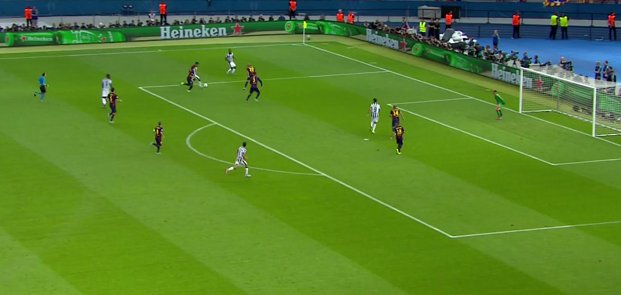 Tevez dribbles at Dani Alves then enters the box from the left side, drawing over Pique from the front zone and looking to cross to Morata v Mascherano with Marchisio arriving late on the edge.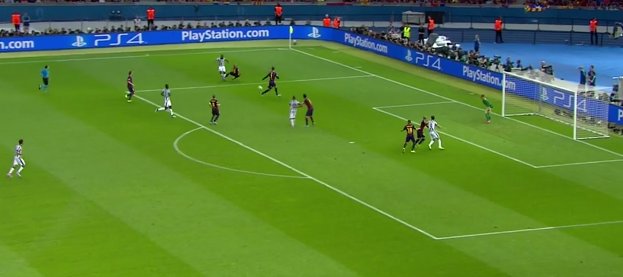 Evra could occasionally get forward once Pogba drifted inside with the ball and Rakitic (who would often rotate positions with Alves) and find himself in a crossing position with Morata and Tevez 1v1.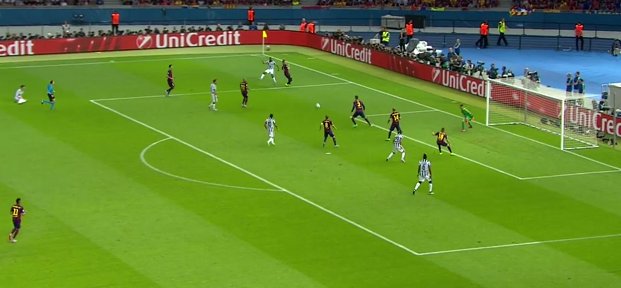 [wpsharely id="2988"][/wpsharely]
Again, Evra is the player attacking on the left with Vidal and Pogba towards the back post, Tevez and Marchisio towards the front zone.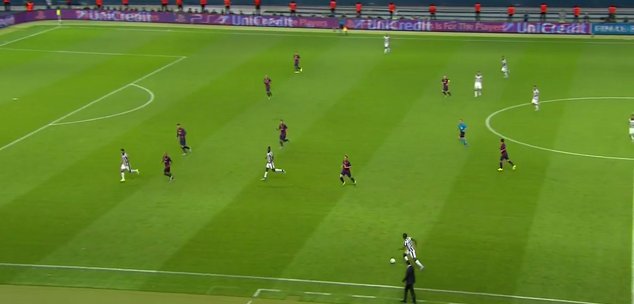 In the 2nd half, we saw more of Evra attacking from deeper positions in possession as Juventus opened up to attack Barcelona while 1-0 down. This was to help force back Alba and Alves who has been the spare players in Barcelona's attack in the 1st half, so spending more time attacking the Barcelona half could potentially limit the influence the full backs could have in attack.
Note: Liechtsteiner in the centre next to Iniesta, both full backs in the midfield line but Liechtsteiner staying close to Iniesta to cover him in transition.
By Stevie Grieve. (Follow on Twitter @steviegrieve)  Stevie is also the author Coaching the 4-2-3-1, Coaching the 4-2-3-1 Advanced Tactics and From Futsal to Soccer