By Lawrence Fine, Author of the FineSoccer Coaching Bible.
Welcome to the FineSoccer Drills Newsletter. Today's featured activity works on runs, up front, to stay onside.
This activity uses a half field with a keeper in goal, two defenders on the keepers team and two forwards attacking the goal. There is a midfielder, also looking to attack the goal.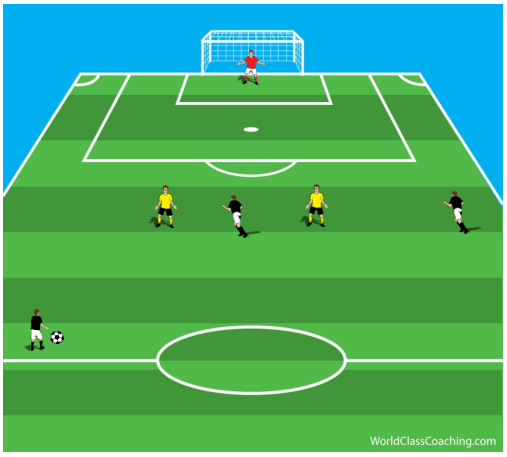 The player with the ball is a static player and the two forwards are the ones looking to move to get open to receive the ball and get to goal. The thing to emphasize is if the forwards look to run forward all of the time they will be regularly running into an offside position.
While the players will be open, it doesn't do any good to encourage these types of runs.
Instead of having two players running away from the ball consider other options. The near forward might check to the ball (drawing that defender with him) and the far forward makes a diagonal run into the space to receive the early ball.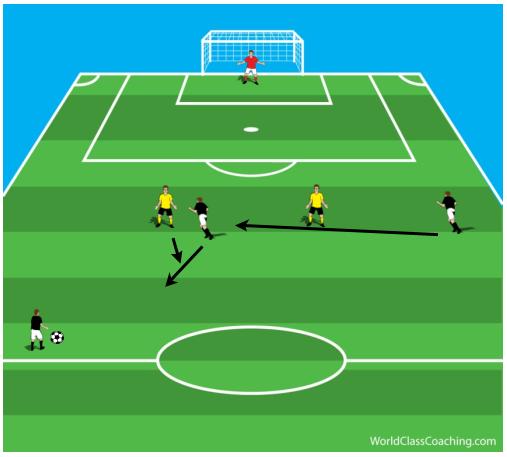 [wpsharely id="1204"][/wpsharely]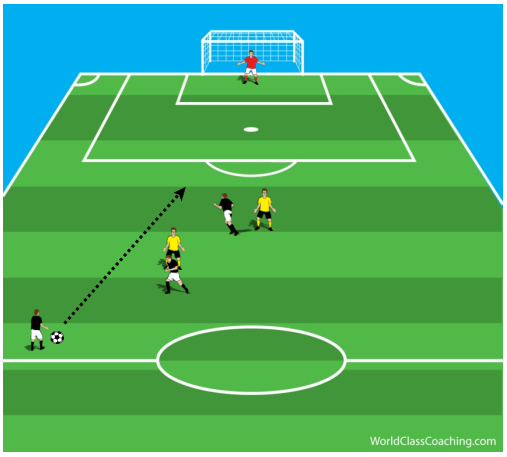 Another option is for the far forward to make the diagonal run and the near forward to make a "looping run" to switch areas.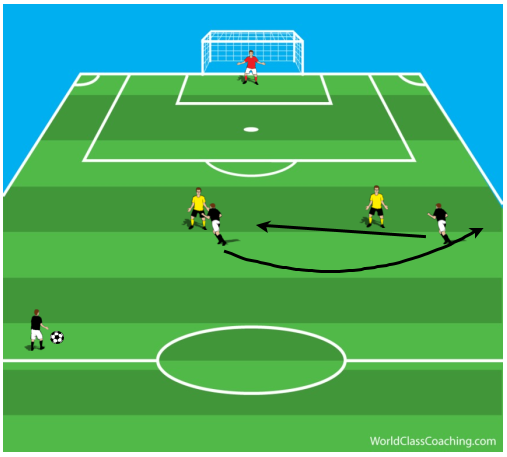 These types of runs require a great deal of understanding of the situation between the runners and passer in order to stay onside. It also forces the defenders to communicate effectively in order to defender properly (should they switch players? should they stay with the runners? etc).
Have different players rotate into the attacking and defending positions and after all players have had a chance to do the various roles then you can add a third defender. The other difference is the midfielder starting with the ball is now a dynamic player who can pass, dribble and make runs.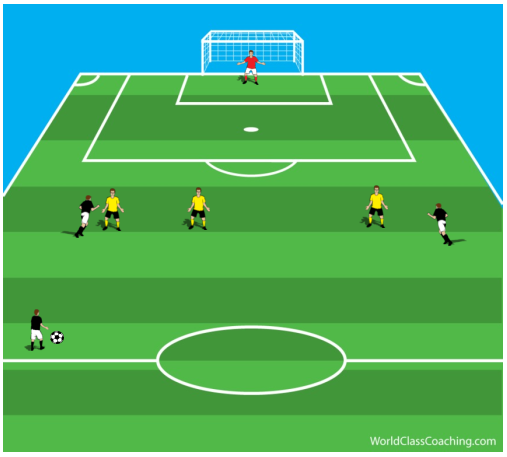 The near forward might go on a crossing run, away from the ball to create space for the far forward and player with the ball.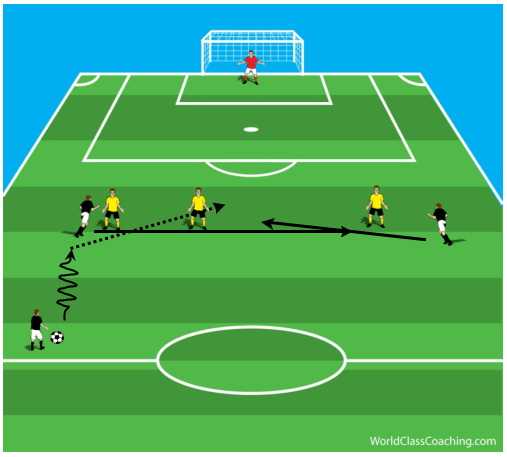 Another alternative is an early pass to a checking runner to create space.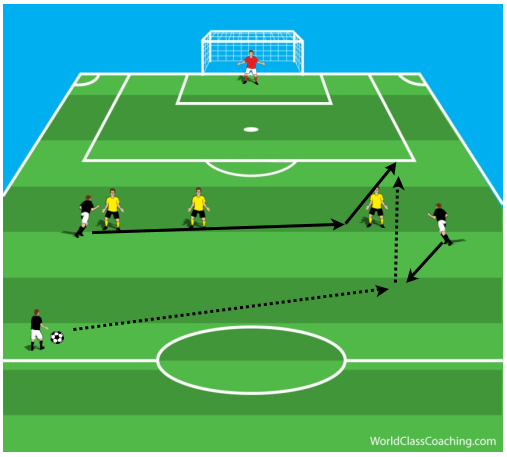 The intention of this activity is for the forwards to get used to making runs to keep themselves in an onside position and for the midfielders to learn how to use these runs effectively.
Have a great day!
Lawrence
By Lawrence Fine, Author of the FineSoccer Coaching Bible.