By Lawrence Fine, Author of the FineSoccer Coaching Bible.
Welcome to the FineSoccer Drills Newsletter. Today's featured activity works on runs, up front, to stay onside.
This activity uses a half field with a keeper in goal, two defenders on the keepers team and two forwards attacking the goal. There is a midfielder, also looking to attack the goal.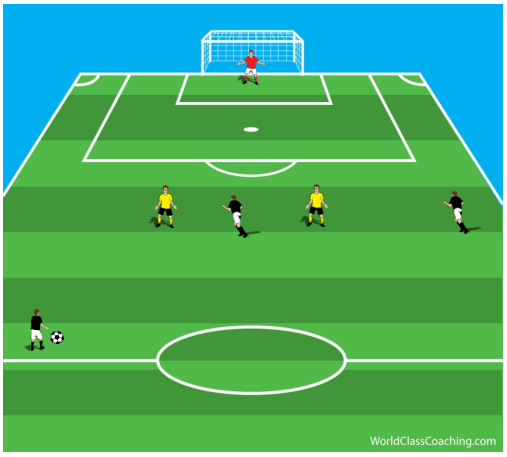 The player with the ball is a static player and the two forwards are the ones looking to move to get open to receive the ball and get to goal. The thing to emphasize is
Continue reading