By Lawrence Fine, Author of the FineSoccer Coaching Bible.
Welcome to the Goalkeeping Newsletter. Today's featured activity works on a breakaway save and then getting back to save a chipped ball.
In a game, a keeper comes out and makes a breakaway save. Ideally, the keeper holds onto the ball and gets a moment to relax. The reality is, many saves in these situations result in a loose ball and a scramble. Keepers must be prepared for this situation.
In this activity we start with a keeper in goal and a server 30 yards out with a couple of balls.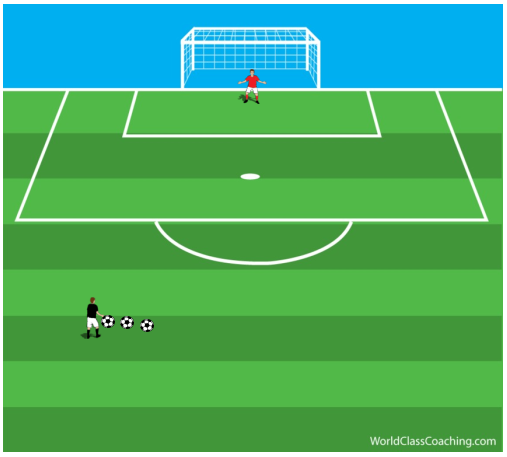 The server starts by playing a ball into the 18. It can be a
Continue reading