By Arthur Bell -
Setup:
Area – 10yd x 10yd box
Players x 4.
Cones x 5.
Ball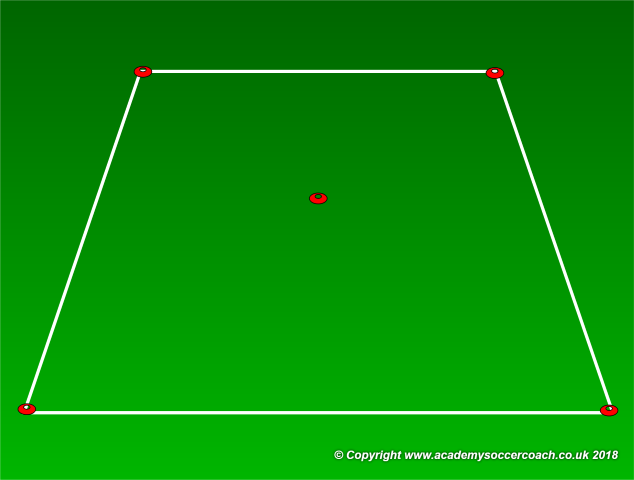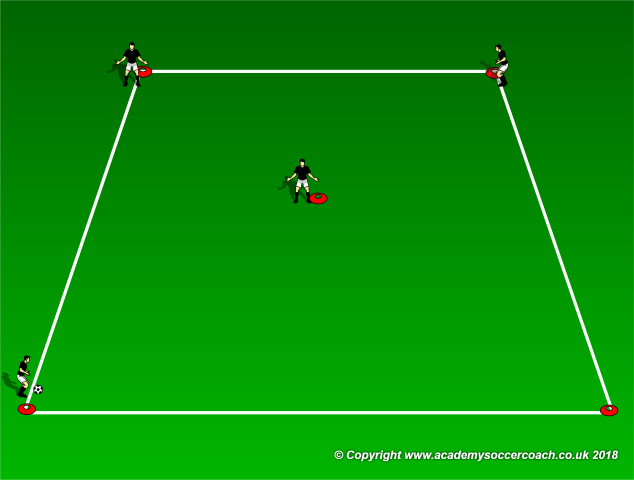 Execution:
A player at four of the five cones.
First player with the ball can pass to any player then run to the free cone.
This is repeated pass to any player and go the free cone.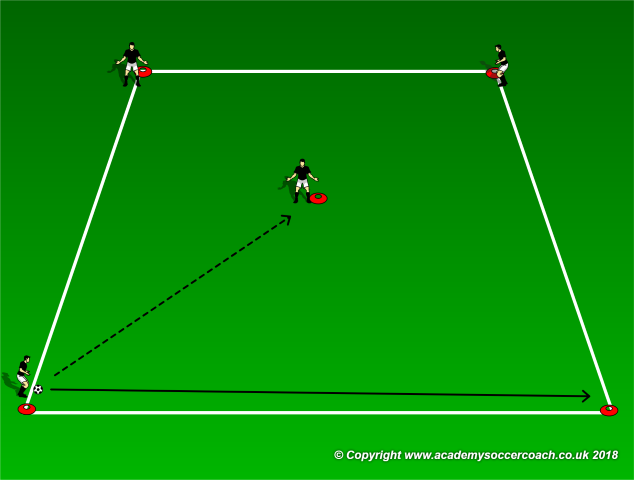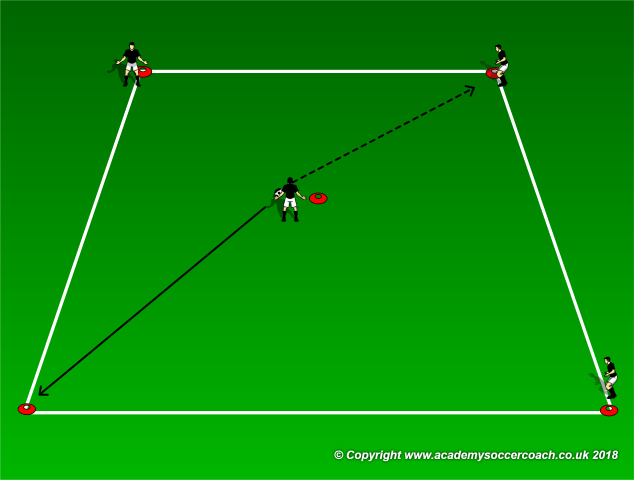 Variations:
1. Two touch control and pass.
2. Chip pass.
3. First time one touch.
By Arthur Bell