It's hard to believe that the end of the soccer year is coming so quickly. Our State Cup is June 1/2/3 so were in review mode to prepare for the biggest tournament of the year. We want to do our best to be successful because the winners of State Cup attend the Regional Tournament to play against the best teams in our Region. The players learn so much for that type of experience that I want the girls to have that opportunity.
We've covered a lot this year and I've really seen the girls mature and develop in their understand of the game. The U13 year is where I usually see the players start to really understand some of the tactical aspects of the game. Up until now it's been mostly about developing solid technique but now they are starting to put the technique and tactics together into some really attractive soccer at times.
So as we prepare for the biggest tournament of the year we are reviewing offensive and defensive themes that we worked on earlier in the year. One of the most important for me is to make sure that the players have an understanding of their roles and responsibilities in defense. While we play a 4-3-3, most of the teams we face line up in a 4-4-2. This makes defending on the flanks an important topic to understand.
Here's a clip from Randy Waldrum's, "Coaching the 4-3-3" that focuses on this aspects of defense.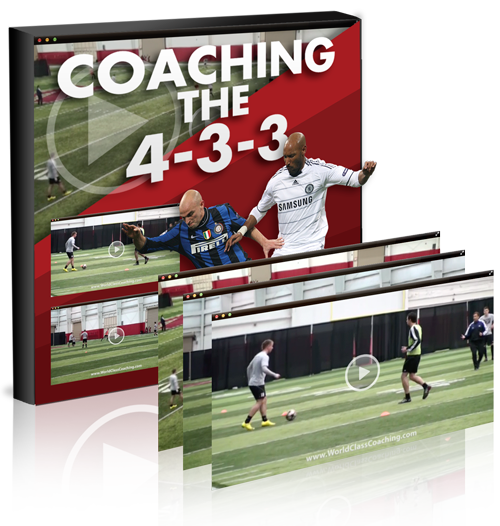 Click here to view all of the, "Coaching the 4-3-3" videos.
Have a Great Day!
Tom