By Josh Jones-Keen -
Warm Up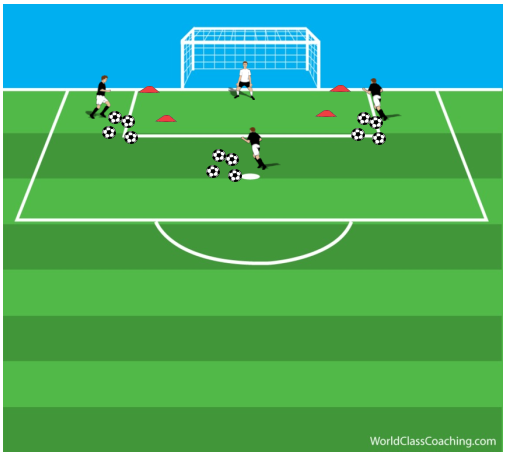 Keeper should start just in front of the goal line. On command Keeper should position themselves to deal with the shot by sprinting in to the small coned area. Start left to right and have the players vary serves with volleys, half volleys and off the floor strikes.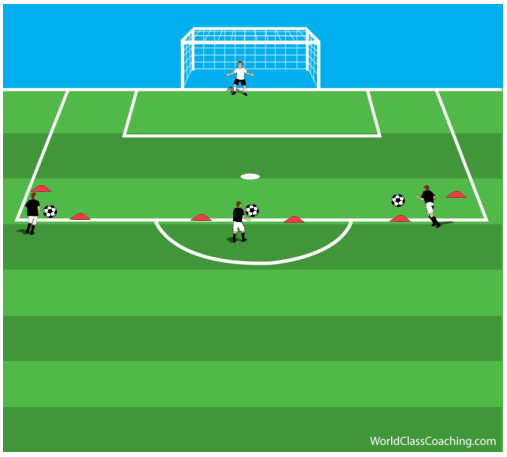 This is similar to the first part of the warm up just in a larger area and shots are taken off the ground. The coach will shout a servers name or number and they must have a touch or two that takes them through the first gate and then strike.
Coaching Points
Good footwork
Positioning to be in the middle of the goal at all times
Keeper must get down the line of the ball – quickly
Technique Practice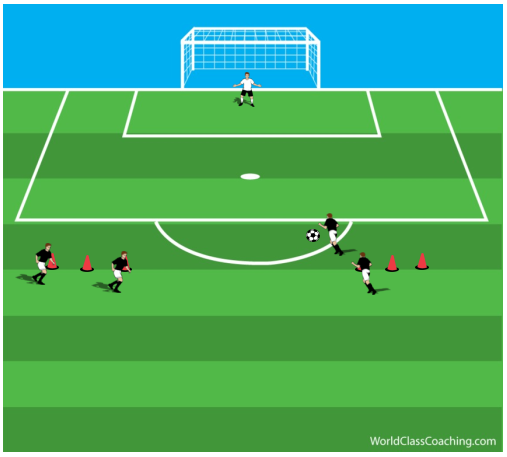 First player starts by dribbling past cones, Keeper must follow the striker's movement as if the striker was going to shoot. Strikers must take a shot before the 18 yard line. The second player will chase and apply pressure to the striker.
[wpsharely id="821"][/wpsharely]
Game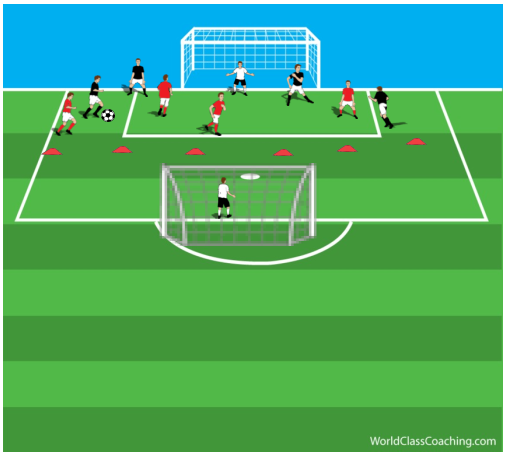 4 vs 4 in the 18 yard box. The players must compete in half the area after 3 passes the team in possession can break into the free box to create a one on one with the Keeper. Play then restarts in that side of the area to give both Keepers chances to make saves.
By Josh Jones-Keen - Josh has been coaching Goalkeepers for over a decade & has both Outfield and Goalkeeper coaching awards from England and Scotland. He's coached at a number of levels from grassroots to semipro and currently coaches non league Women's team as well as a local academy.