By Philip Cauchi -
Title: Combined plyometric and reaction saves.
Aim: To apply the proper mechanics of saving a shot after landing from a jump.
Key points:
1. After landing, the foot to the side of the dive should be placed diagonally forward towards the side of the dive prior to making the save.
2. When making the save the hands should be placed in the horizontal line in front of the legs.
Practice: Receive the ball to score in the mini goals.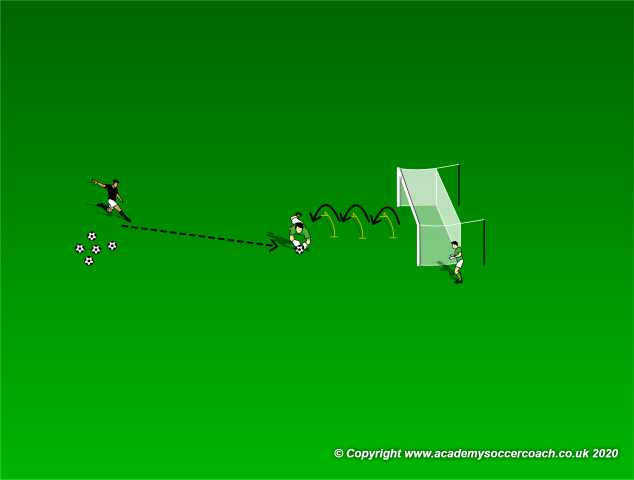 Preparation: Three hurdles in front of the goal. The goalkeeper coach positions herself ten meters in front of the hurdles with a supply of balls.
Description: The goalkeeper makes three consecutive jumps before diving to make the safe from the goalkeeper coach's shot.
Variations:
1. The goalkeeper jumps laterally prior to making the save.
2. Combine jumping laterally and forward prior to making the save.
3. Differ the height of the hurdles according to the abilities of the goalkeeper.
4. The goalkeeper saves both low and high shots.
Progressions:
1. The goalkeeper saves random shots that can be aimed both low and high.
2. Two or three servers are positioned ten meters in front of the last hurdle. The goalkeeper saves these shots in sequential order.
3. The three servers mentioned in progression two are all positioned at different distances from the final hurdle.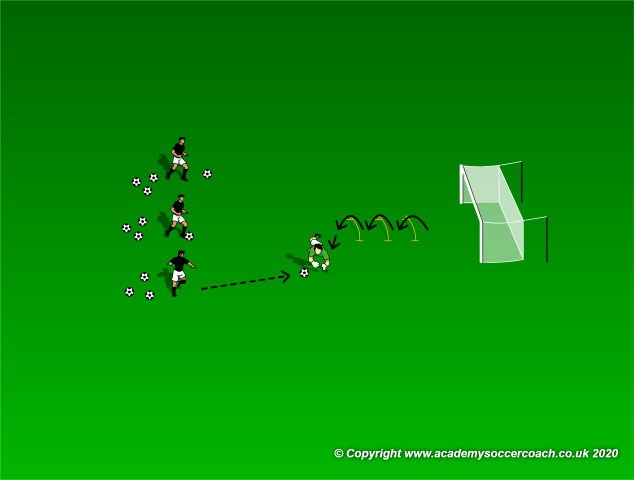 4. Three servers are positioned as indicated in the below diagram. The goalkeeper catches the first shot after making the three consecutive forward jumps.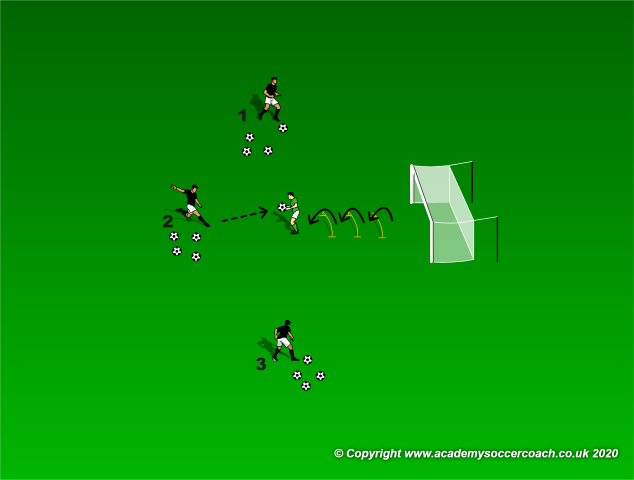 Then moves into position to save the diagonal shot from the server as called by the coach.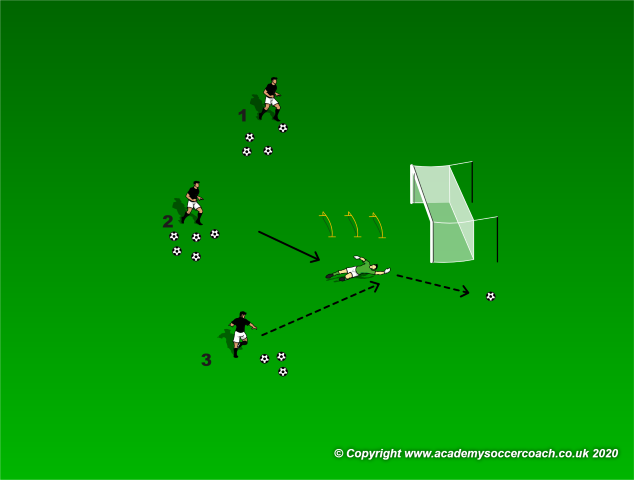 By Philip Cauchi