By Arthur Bell –
Setup:
3 areas of 15 x 12yds.
The middle zone has 3yd channels marked with cones.
Outfield players x 12.
Teams x 3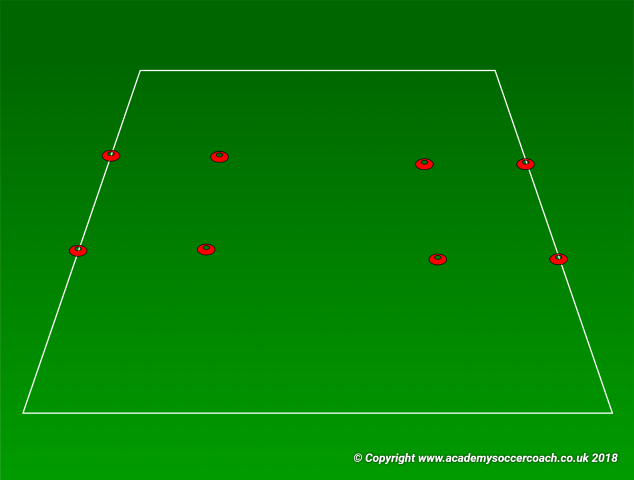 Execution:
Three teams of four players.
One team in each half of the pitch and one team in the middle zone.
The team in the middle zone must split into two groups of two players.
To start, the black team keep possession against two yellow defenders.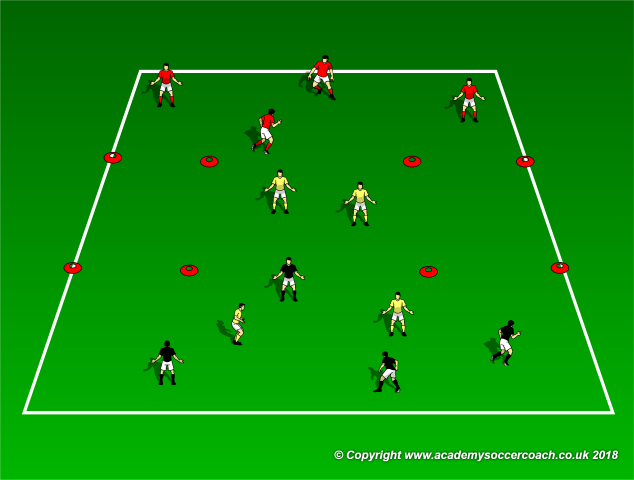 The players can score in two ways
(1) Passing down the side channel or
(2) Making 8 passes.
If the ball is passed down the channel or leaves the pitch, then the two yellow defenders return to the middle zone and two other yellow players must run to defend 2 v 4 against the red team.
When inside the middle zone, the yellow players are not allowed to block passes in the channels.
Play for 3×3 minutes with each team having a turn as the middle team.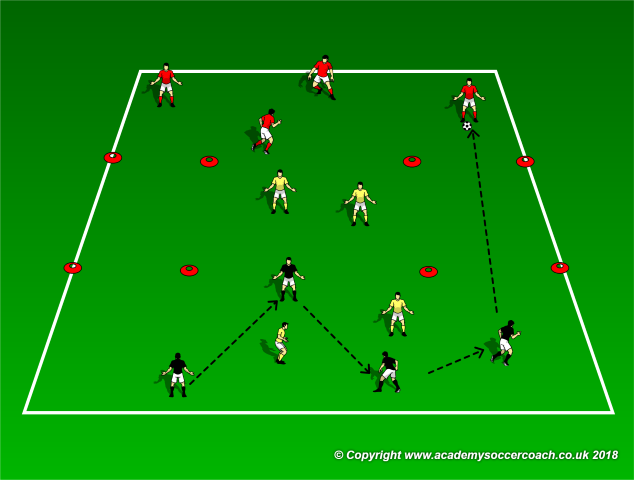 Variations:
1. The players are limited to a maximum of two touches.
2. Team in possession must make 8 passes and then pass down the side channel.
3. Defend with 3 players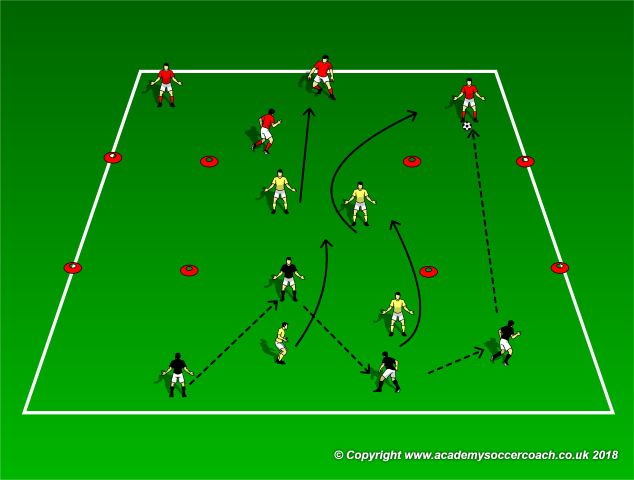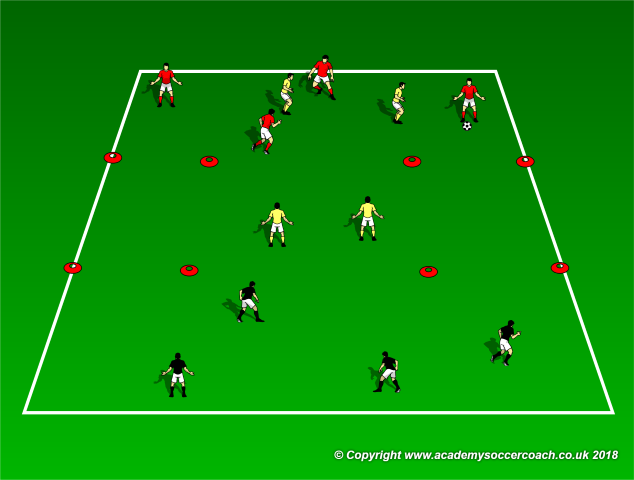 By Arthur Bell