By Stevie Grieve
Jose Mourinho's Porto won the UEFA Cup in 2003 then the UEFA Champions League in 2004. They did this on the basis of having a very strong defence, very organised in midfield with fast attacking transitions.
When I organised possession, they would play direct and often lose possession but look to recover the second ball while the opponent were unorganised and exploit space that they leave to press.
This week, I will look at the counter attacking phase and how Deco was the main attacking outlet in short pass counter attacks with plenty of support running at pace ahead of the ball, knowing Deco was good enough to find most passes in even the tightest of areas.
Deco initiates the counter attack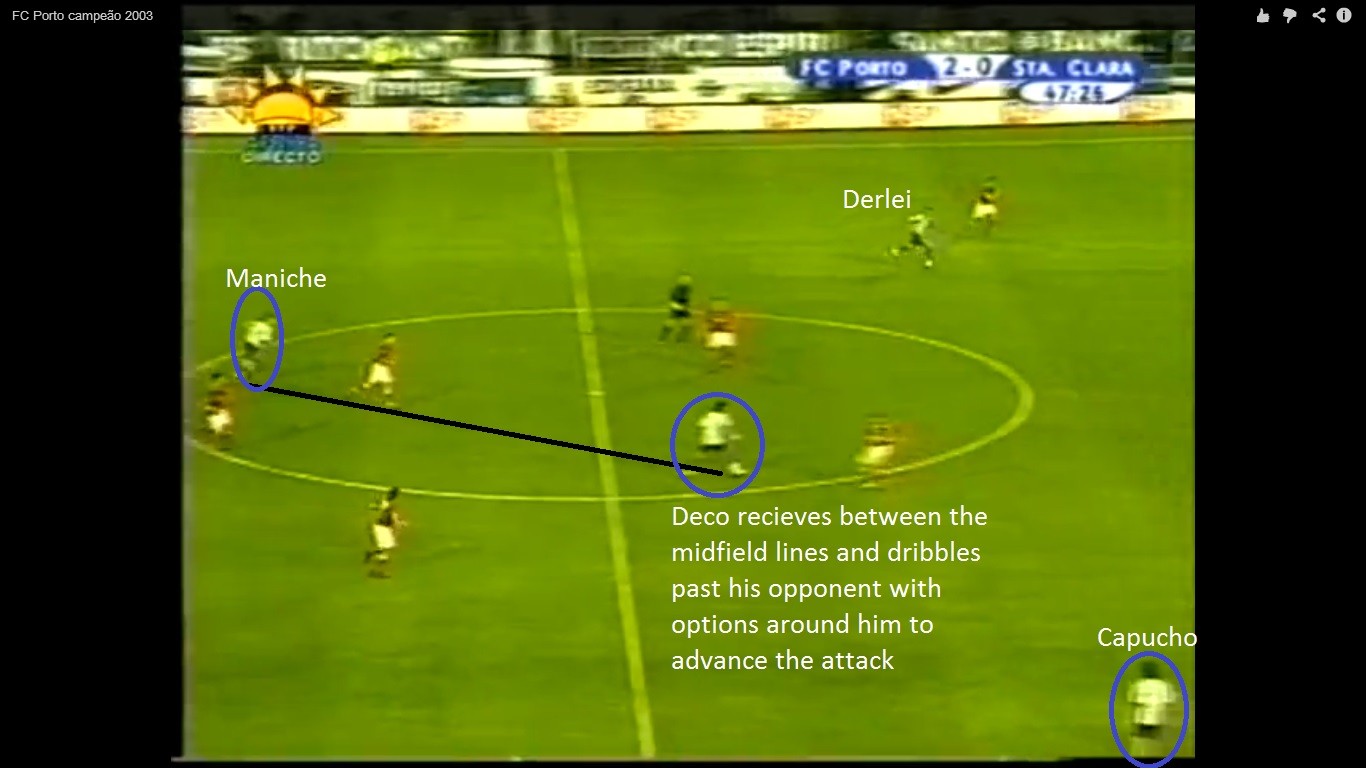 Here, Costinha wins the ball and passes to Maniche, who splits the midfield with a 1st time pass to Deco who is
Continue reading