By Lawrence Fine, Author of the FineSoccer Coaching Bible.
Welcome to the Goalkeeping Newsletter. Today's featured activity works on scrambling to make the save.
This activity is designed to work on when the keeper has been caught out of position (possibly because of having made a save and then given up a rebound).
Start with two goals, three yards wide that are six yards apart. There is one keeper and two servers with balls 10 yards from the goals.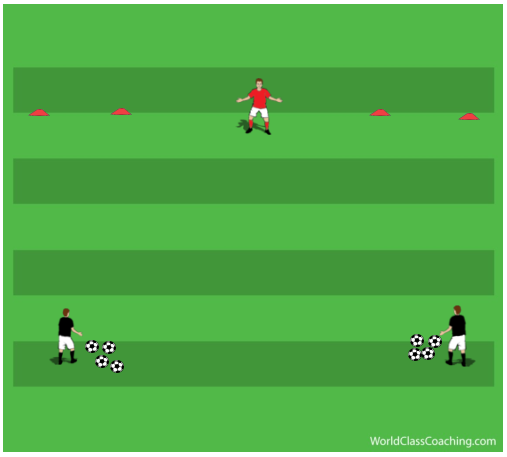 One server starts by playing a hard ball to the near goal.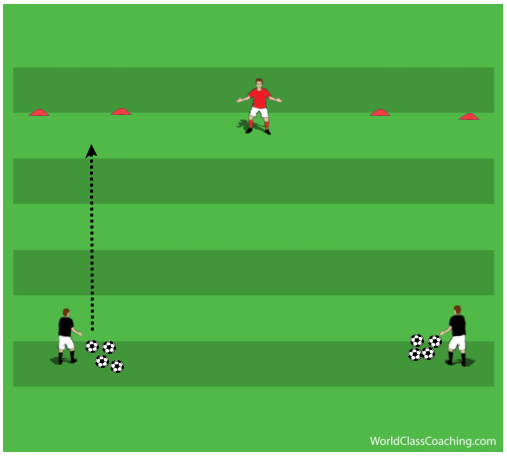 The keeper scrambles over, dives and makes the save.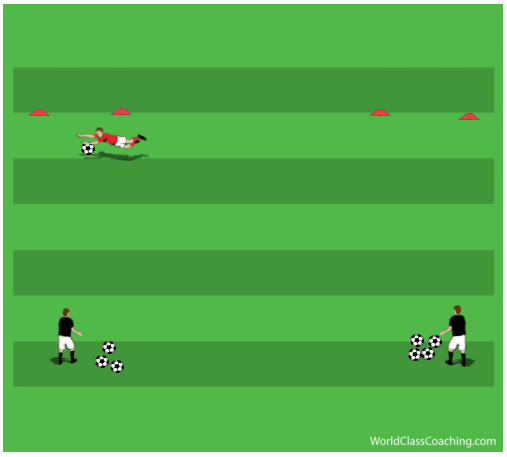 As soon as he makes the save he must get up to make the save from the other server on the other goal.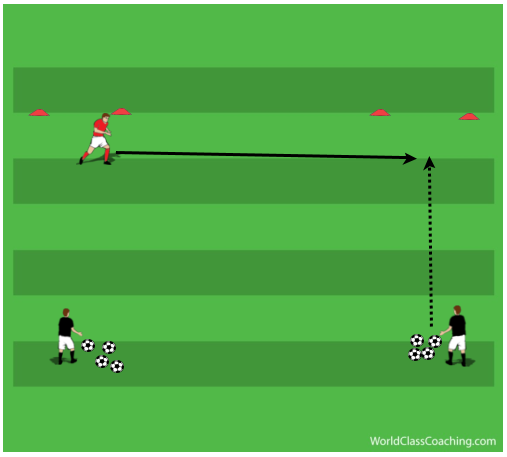 [wpsharely id="821"][/wpsharely]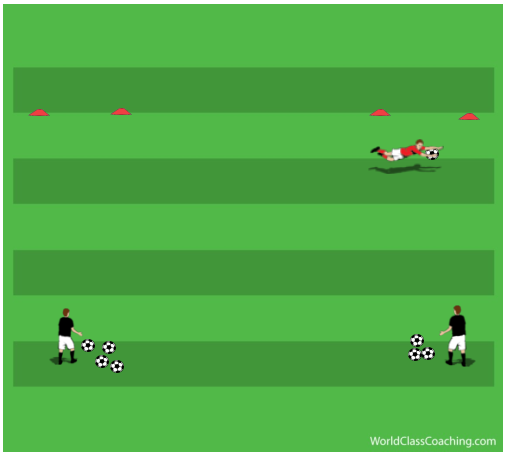 The keeper must make five saves to each side before taking a break.
While it would be nice if the keeper could dive, make the save and hold the ball every time the reality is the keeper might have to push some of the balls wide, if he can't get both hands to the ball. In this activity, it's more important to make every save than it is to hold every ball.
You can also do this on high balls so the keeper would have to scramble and then make a full extension dive to make the save.
Have a great day!
Lawrence
By Lawrence Fine, Author of the FineSoccer Coaching Bible.