By Ioakim Ioakim
This is an amazing exercise to improve the players speed in all of its forms (reaction speed, maximum speed, speed endurance, fast decision making and finishing. It is fun and they will love it.
Set up and instructions
Create a 20x10 meters area and place 8 colourful cones on the side lines every 5 meters (use max 4 colours) next to each cone place a ball. Place two goal posts and the players standing on the side of them, you, as a coach pick a spot that you can monitor the exercise best (Figure 1).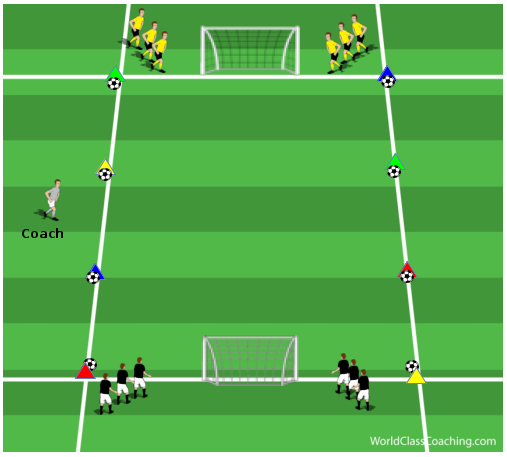 The exercise starts when the coach shouts a colour, then the attacking player runs for the ball that is placed next to that cone. At the same moment the defender runs to get his spot to defend the goal post (Figure 2)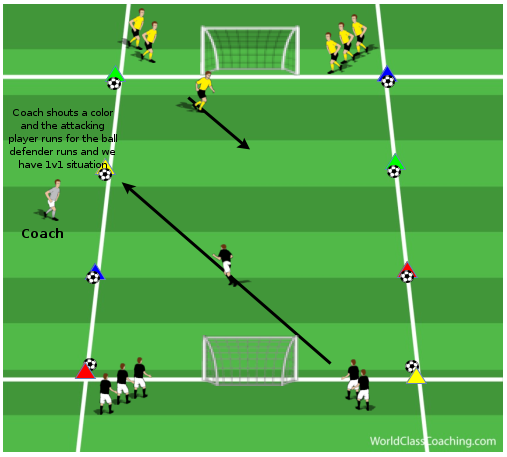 As soon as the attacking player gets the ball he dribbles towards the goal post to score (scoring is the goal of this game) and we have a 1vs1 situation (Figure 3).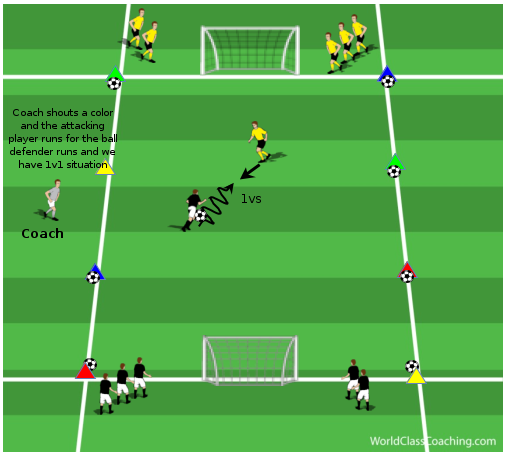 The attacking player must finish the try in less than 10 seconds (Figure 4).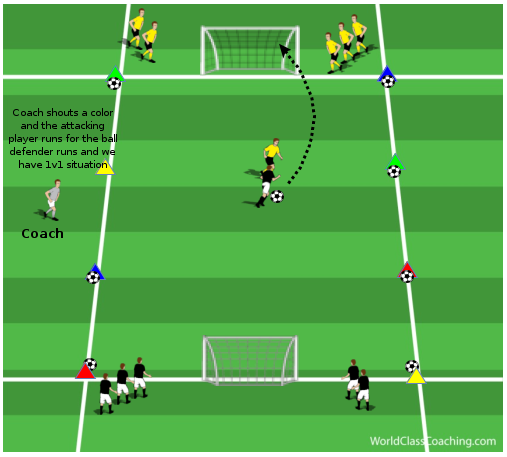 After the trial is over the coach shouts another colour and the attacking player runs for that ball (Figure 5).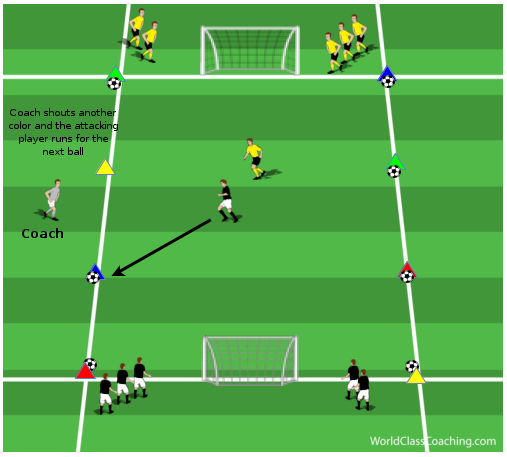 [wpsharely id="1886"][/wpsharely]
Then he dribbles to score again and we have a new 1vs1 situation (Figure 6).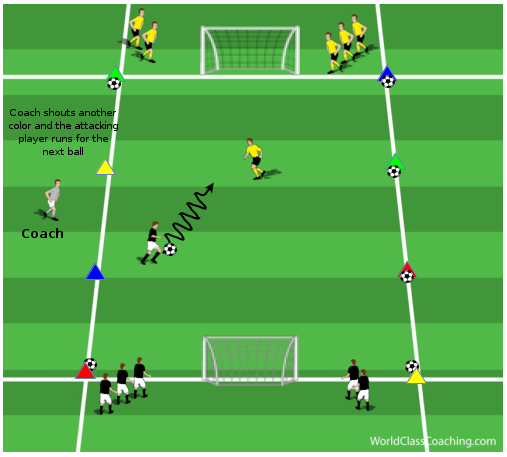 The exercise for the attacking player is over when all colours are used.
Minimum 3 minutes rest after per set.
Perform 3 sets each player.
Progression
Add a goalkeeper.
Tell player to use deferent side in the next trial.
Coaching Points
Make sure your players run in full speed sprint.
Each trial must finish in less than 10 seconds.
You can create two exercise area so more players workout the same time.
By Ioakim Ioakim, Conditioning Coach Apollon Limassol U21's, Cyprus