By Ioakim Ioakim
This is an amazing exercise to improve the players speed in all of its forms (reaction speed, maximum speed, speed endurance, fast decision making and finishing. It is fun and they will love it.
Set up and instructions
Create a 20x10 meters area and place 8 colourful cones on the side lines every 5 meters (use max 4 colours) next to each cone place a ball. Place two goal posts and the players standing on the side of them, you, as a coach pick a spot that you can monitor the exercise best (Figure 1).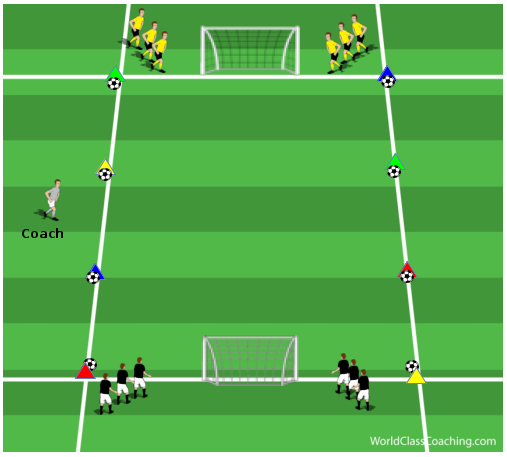 The exercise starts when the coach shouts a colour, then the attacking player runs for the ball that is placed next to that cone. At the same moment the defender
Continue reading