By Arthur Bell -
Setup:
Area – 40yd x 60yd box.
Players x 12.
Attackers (Black) x 4, Defenders (Yellow) x 4, Neutral (Red) x 4.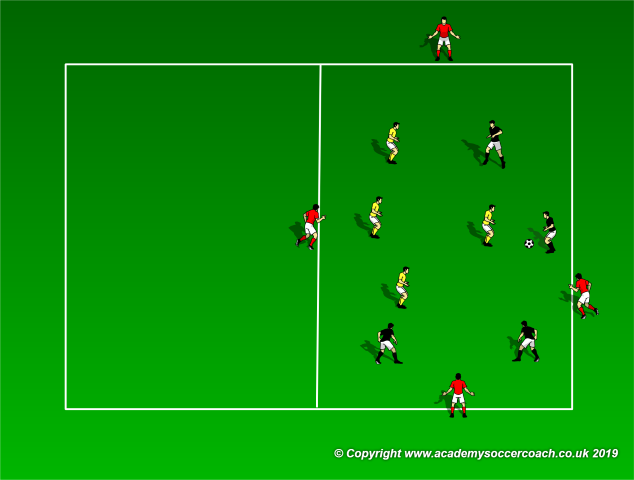 Execution:
Area is divided into 2 equal rectangles. Play 4 v 4 in one half of the field with the support of 4 external players.
The attacking team keep possession in their own half for as long as possible. When possession is lost or ball goes out of play they try to recover it before the opponent moves into their own half.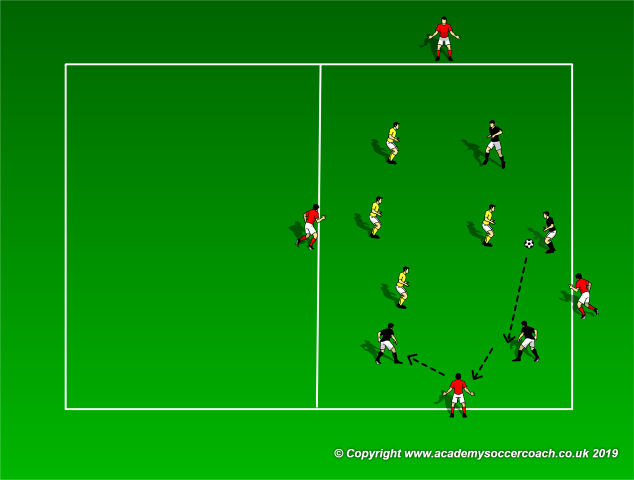 If the defending team wins possession, three of their players can go into their own half, they try to keep possession as they try to pass the ball into their own half.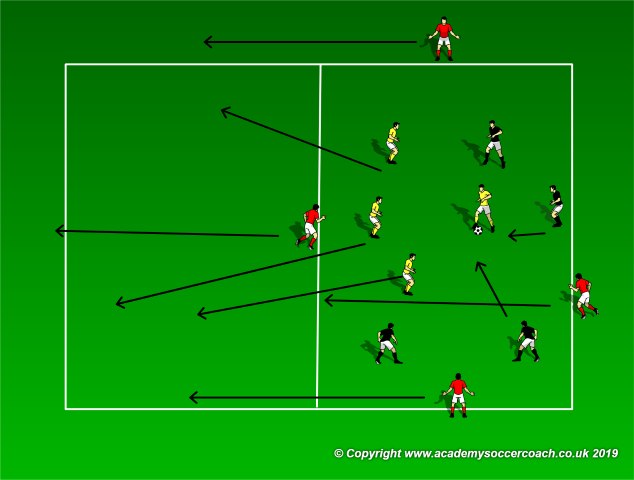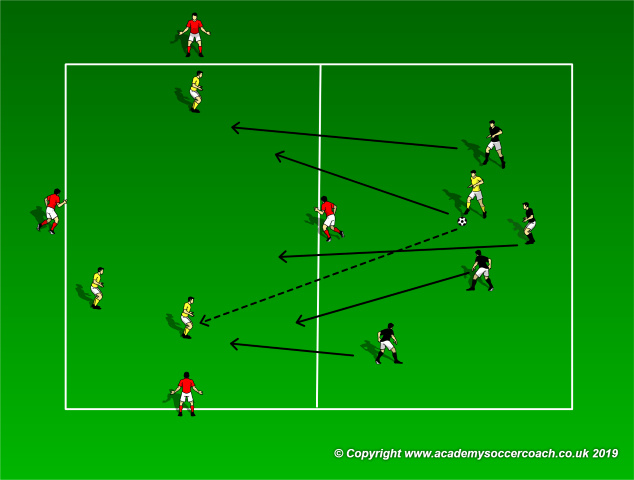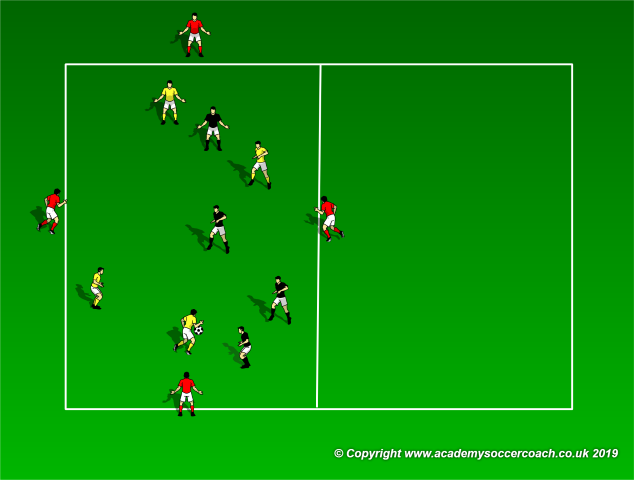 Variations:
1. Team in possession has a maximum of two touches.
2. The ball must be dribbled into the other half.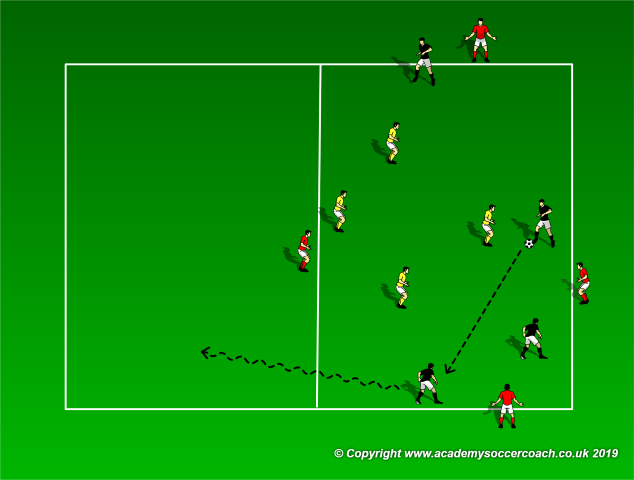 3. The ball can be passed or dribbled by a defender into the opponents' half.
By Arthur Bell