By Stevie Grieve author of, Attacking in the 4-2-3-1  (Read Part One here and Part Two here)
We have also seen Real Madrid over the last 12 months being able to stop Barcelona in La Liga, and win in the Nou Camp, and Bayern Munich destroy Barcelona 7-0 over 2 legs in the Champions League semi-final, that a totally possession based game can be beaten if you set 'traps' for the possession team, and win the ball when they enter specific areas of the field. Once the ball is won, the counter attacking team can then exploit the fact that they defend deeper and have more space to play in on the counter attack behind the defense and between the lines to build the attack quickly.
The trap is set by, for example, showing a certain space and leaving it open for an opponent to move into, and when the pass or dribble is made into that zone, the defense quickly 'flood' the zone with players, forcing a turnover of possession via an overload. From the trap, 3 or 4 player will know where and when to run, where the ball will be played and attack quickly to the opposition goal.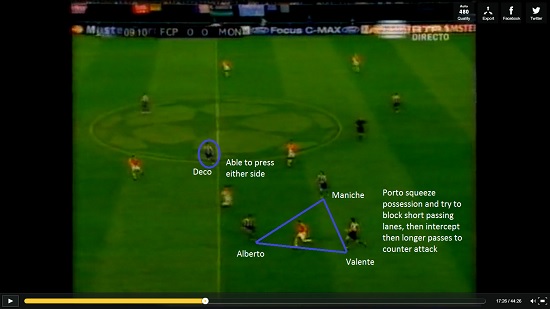 If we look at Borussia Dortmund, they have bought wisely in the past 2-3 years to ensure they can perform this style effectively – they have a solid back 4 in Piszczek, Hummels, Subotic and Schemmel, with 2 very effective
Continue reading