By Keith Scarlett
This activity works on shooting and finishing.
Set-up: Add an 18 x 44 yard grid to the penalty area as shown. Place a goal opposite the regulation goal at the end of the new grid.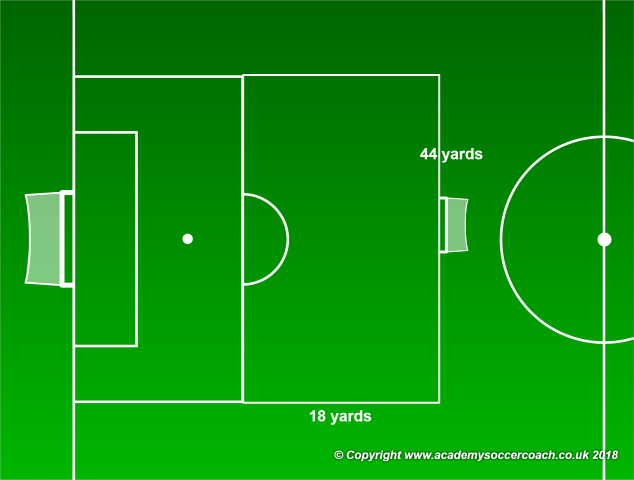 There are 3 defenders and two attackers inside each grid. Goalkeepers are in each net.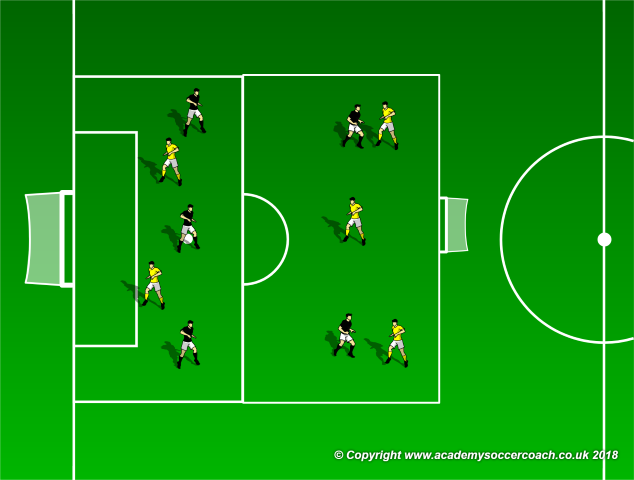 The two attackers cannot leave their grid, but the three defenders can go forward into their respective attacking grids. This will create a numbers even or a numbers up situation.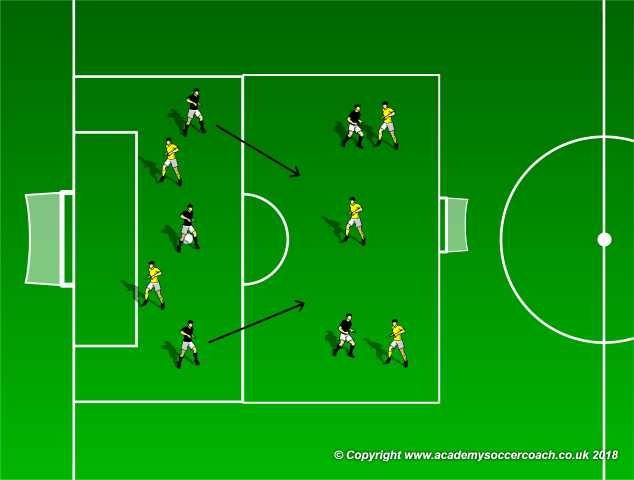 The game is played trying to score on the respective goals while keeping these movement restrictions in mind.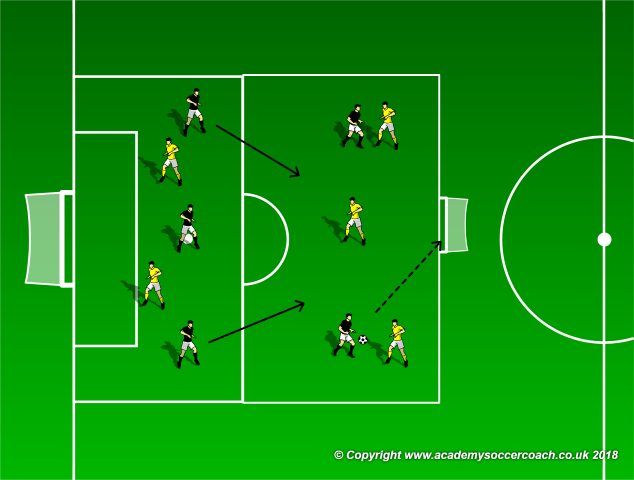 By Keith Scarlett, Former Assistant Women's Football Coach – Perth Glory FC, Australia, former U.S. Soccer National Staff, follow him on Twitter @keithscarlett and catch his personal blog, "An American Coach Down Under:" http://keithscarlett.blogspot.com