By Keith Scarlett
One 40 x 40 yard grid with two 5 yards end zones.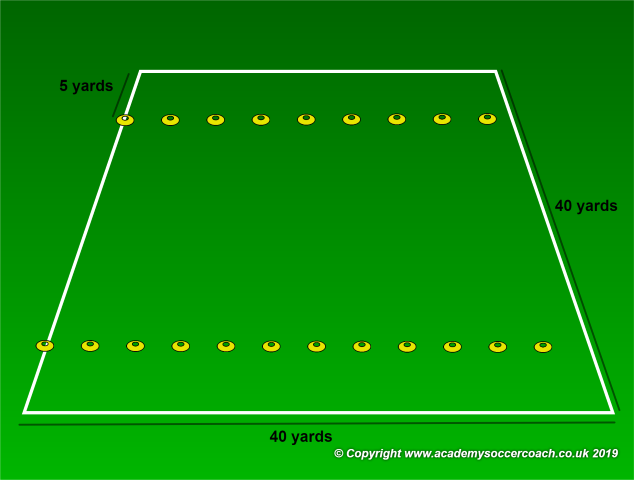 The team is split into two groups of 7.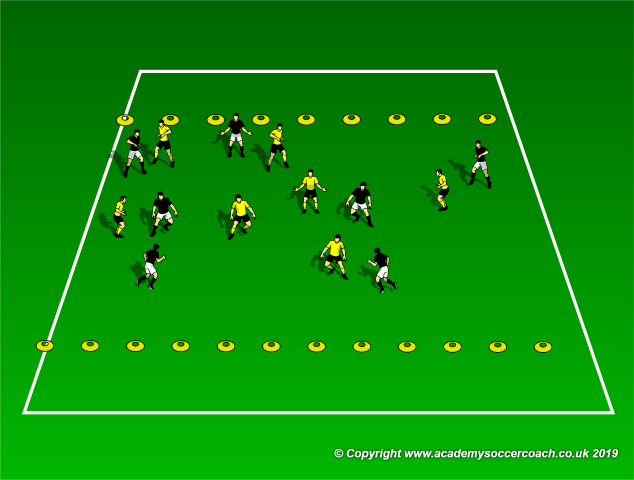 Each team has a "free zone", which is their defensive area. They cannot be tackled by opponents here. Play is restarted with a pass-in when the ball goes off the pitch.
This rule is in place to encourage the teams to "recycle" the ball by remaining patient and playing backwards to keep possession away from the opposition.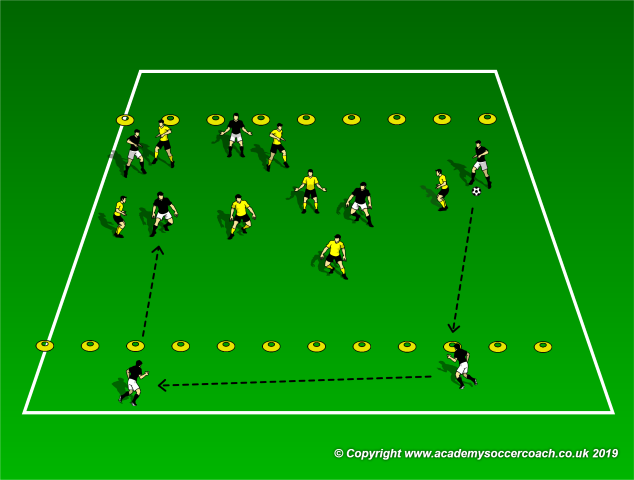 By Keith Scarlett, Former Assistant Women's Football Coach – Perth Glory FC, Australia, former U.S. Soccer National Staff, follow him on Twitter @keithscarlett and catch his personal blog, "An American Coach Down Under:" http://keithscarlett.blogspot.com