HOW THE MATCH WAS WON by Keith Scarlett
Barclay's Premier League
Player Focus - Roberto Firmino
Arsenal 1 - 0 Leicester City
It was a flash of brilliance from Roberto Firmino that saw the Reds take the lead. Playing in a position of support for the center-striker, the Brazilian could cross midfield while only under shadow cover. Wedged between Kante and King, his mobility offered outlets to his teammates.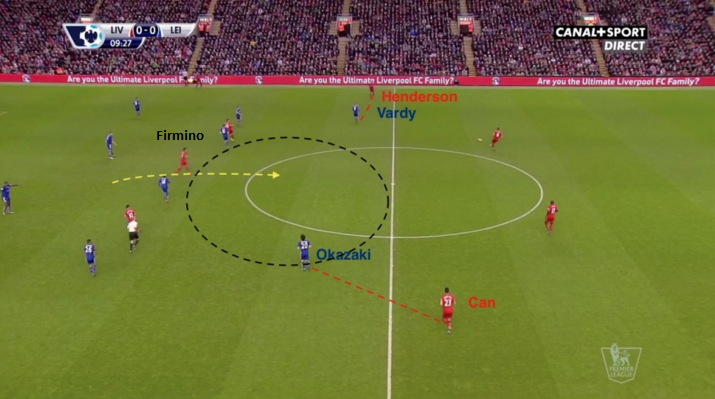 Okazaki and Vardy follow Henderson and Can, leaving a large zone open in the center of the park that Firmino is able to exploit.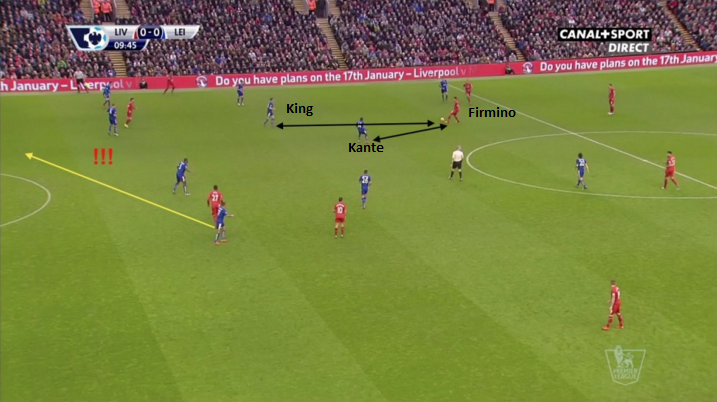 Firmino wins the ball in the space made even more available by the lack of pressure from King and Kante.
In the second half, the Brazilian was even more mobile. He attacked and occupied spaces on the flanks, as well as in behind the backs of Leicester. He starts and also finishes the sequence that leads to Arsenal's lone-goal, combining with Can before finding Benteke in the box.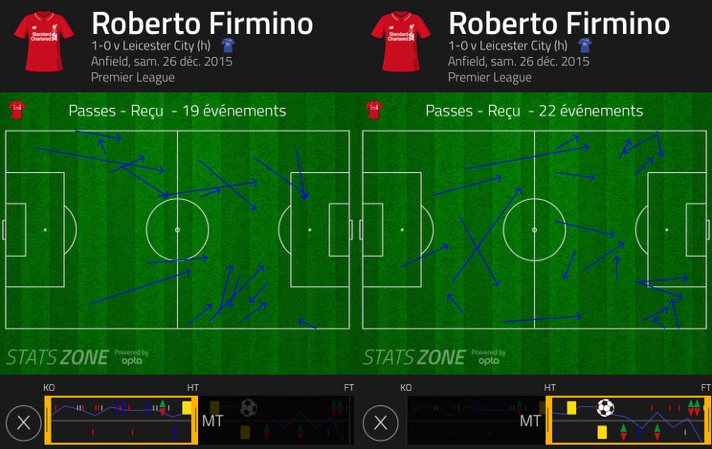 Firmino's distribution in both the first and second half.
By itself, the build-up leading up to the Reds goal illustrates the importance Firmino has for this team in 2016. Unlike Coutinho or Lallana, the Brazilian has the vision and composure necessary in the final third. A skill-set similar to Götze for Borussia Dortmund and can put teammates in the best positions needed to maintain quality in small spaces.
His performance, however, is still a clip off the top leaders of the Champions League. Firmino is on pace to record 25 assists while Özil, De Bruyne, Lanzini or even Silva are on pace to exceed 50. This is certainly within his scope for growth (and with it, the Reds) to be able to rise back up to the Big Four and fight to the end for a place in the Champions League.
…and that's How The Match Was Won!
I would love to hear your thoughts about this or other tactics of the match that were an important factor in its outcome. Let us discuss it below in the comments section.
What do you think?
HOW THE MATCH WAS WON by Keith Scarlett, Former Assistant Women's Football Coach – Perth Glory FC, Australia, former U.S. Soccer National Staff, follow him on Twitter @keithscarlett and catch his personal blog, "An American Coach Down Under:" http://keithscarlett.blogspot.com