By Lawrence Fine, Author of the FineSoccer Coaching Bible.
Welcome to the FineSoccer Drills Newsletter. Today's featured activity is a 3 v 3 game with quick transition.
Start with a 40 x 25 grid with 4 foot wide goals on each end line. There is a 3 v 3 match up in the middle and each team has a second group of 3 behind their defensive end line.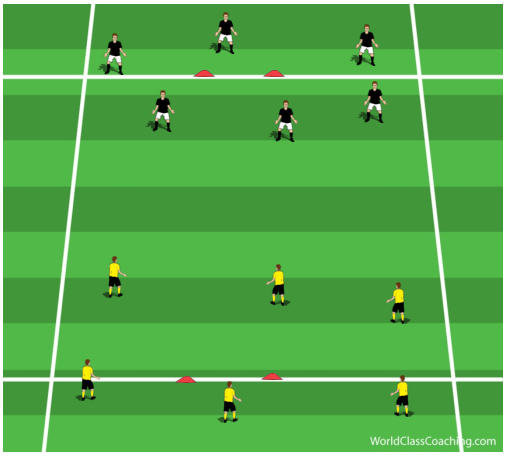 The teams in the middle play a regular small sided game. The one exception is when a team gts scored upon, the team that gave up the goal leaves the field and their teammates replace them with another ball.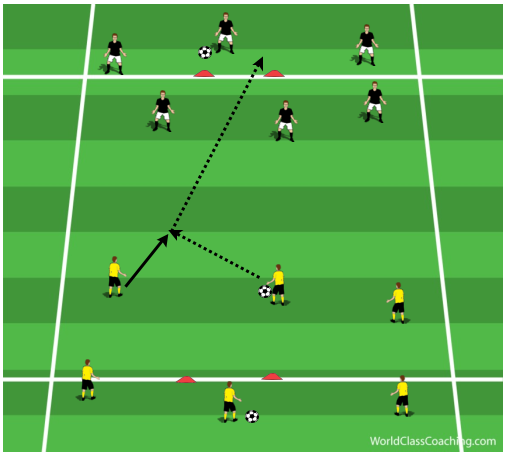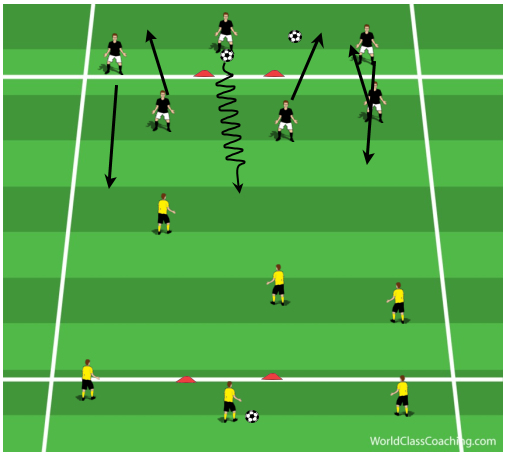 The team that scored stays on and has to quickly recover and defend.
The objective here is the team that gets scored upon to get off the field quickly and for the new group to try to counter before the team that scores is able to adjust.
An alternative is to have one of the players on the outside move to the midway point of the sideline.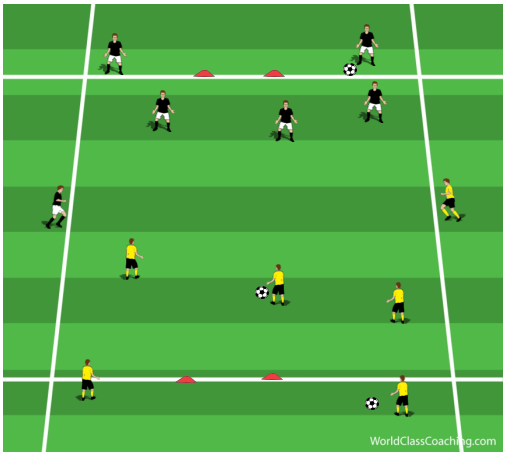 Now when a team gets scored upon, the new group has a target player to play into.
[wpsharely id="1204"][/wpsharely]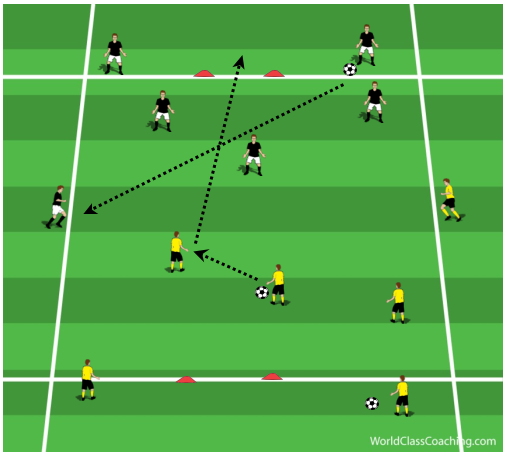 This will force the team that just scored to really be aware of their balance on the field and make sure they have taken into consideration this quick counter.
Have the players rotate on who should be on the sideline.
This is a fun game that can allow you to emphasize different aspects of the game while also focusing on quick counters and proper shape and balance.
Have a great day!
Lawrence
By Lawrence Fine, Author of the FineSoccer Coaching Bible.