By Alex Trukan
The presented exercise is a 1v1 line dribbling game which can be used as an extensive speed endurance conditioning game. This practice is very simple to organise and manage, but at the same time due to constant involvement of players, competitive element as well as high physical load can be effectively used as a tool to develop the ability to sustain and repeat high effort activities.
Set-Up and Directions
Organise a number of rectangles of 3x5m. Divide the team into pairs. One player is an attacker and second player is a defender. Each pitch can be named after a league. For example: Premier League, Championship and League 1. That is especially useful for younger players and can be used a tournament.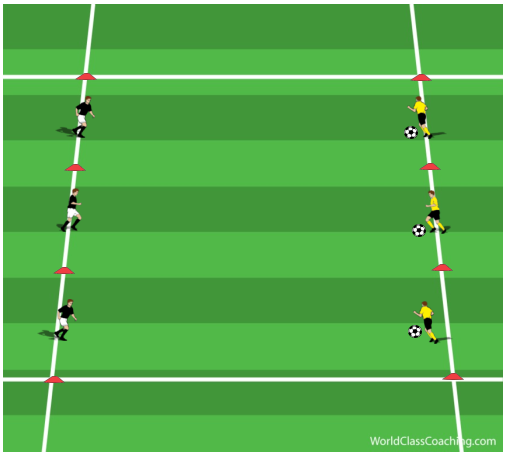 The game starts by a defender passing the ball to an attacker. The pass should be of a correct timing, pace and quality.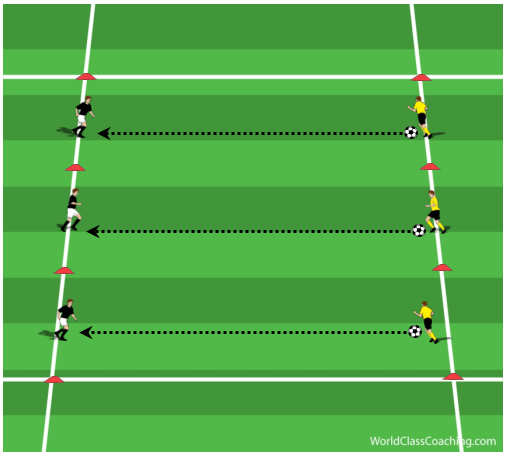 As soon as the ball is played, defender closes the attacker down. The space between attacker in possession and defender should be reduced immediately.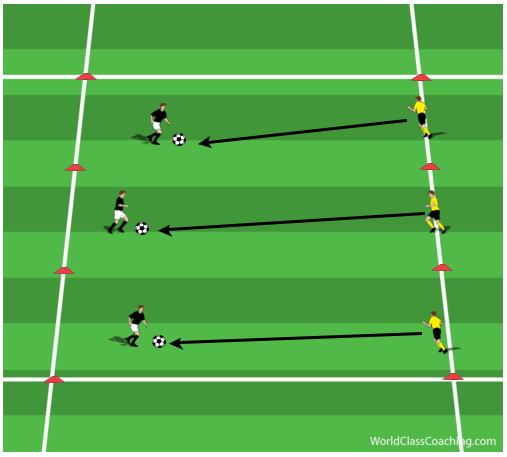 The aim of the attacking player is to dribble through the opposite line. If the defender gets the ball, he attacks the other side. Winner of each round gets one point and moves to the 'higher' pitch.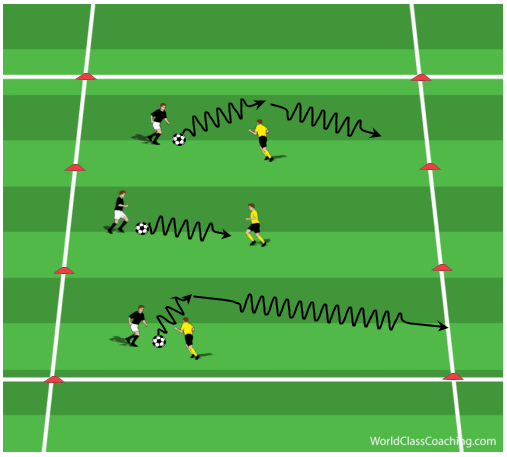 Timing:
Each round should last 1-2 mins. and be repeated 6-10 times in 2 series. Rest between repetitions should last 1-3 mins.,
while rest between series should be 4 mins.
Variations:
- 2v2
- Vary area size and shape
- Number of passes before closing down
By Alex Trukan, Development Coach, Nottingham Forest