There is no question that the world's best teams play regularly in the Champions League. And one of the great thing about the Champions League is the diverse tactics employed by the various teams. Barcelona have their style, Man U play with a 4-4-2 or the variant 4-5-1, Bayern Munich play with their familiar German style, Chelsea with a 4-3-3 and so on.
All the styles obviously have some merit because the teams are all successful in their own leagues and to a certain extent, in the Champions League. But as a coach, what style is the most effective? What style should you adopt for your own team? No one can answer these questions for you, but most experts will say that whatever style of play you prefer, it will have to be flexible enough to fit the kind of players you have in your team.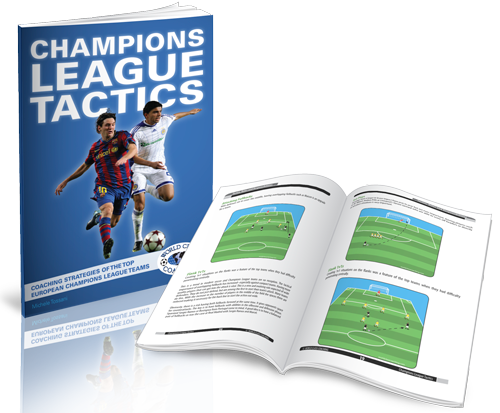 Our book, Champions League Tactics, gives you an in-depth look at the methods, tactics and systems of play from the best known coaches and clubs in the world. The book begins with a overview of the characteristics and tendencies of the nations that have had the most success in the Champions League in the last few decades. It then describes how the teams employ specific tactics and the roles and responsibilities of each position within various systems of play.
And best of all it gives you drills and exercises from all the different styles of play that you can do with your team on the training field. Here are three sample pages from the chapter on German Team Characteristics showing some drills and exercises.