By Renato Lopez Moreira - 
Today's featured activity is a offensive game starting from free kick.
The game is played in a 75 x 75 yard area for one minute at a time.
The play is restarted after goal, shot out of bounds or when the ball leaves the playing area.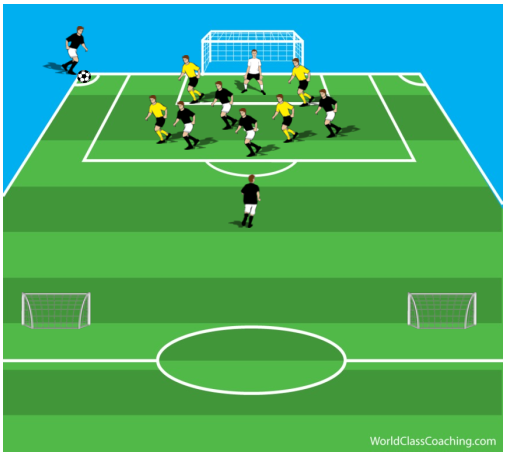 Exercise
The game starts with a corner kick. The attackers start positioned in the penalty area, assuming any position they want. One attacker stands outside the area, waiting for a possible rebound.
The defenders mark the attacker or cover areas, whichever they prefer.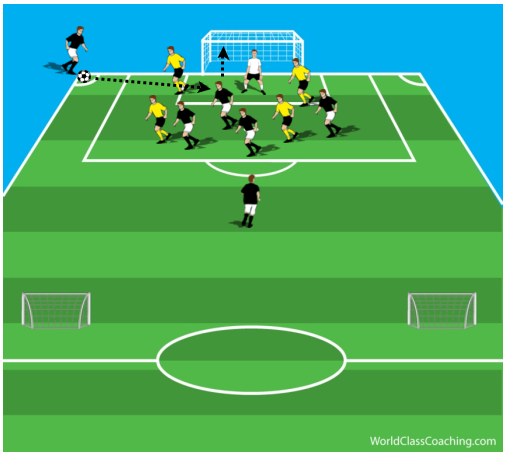 [wpsharely id="1204"][/wpsharely]
The defenders  try to intercept the pass and maintain possession to have a chance to counterattack toward the two small goals.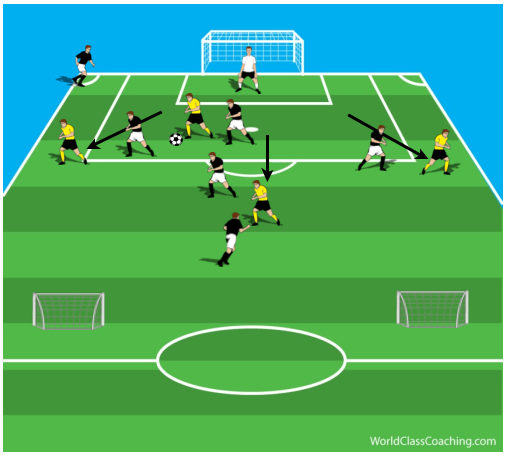 Variations
You can vary the numbers of participants players, creating situations of offensive or defensive imbalance or putting the same number of Attackers and Defenders
You can vary the number of small soccer goals defended
You can vary the game area, increasing or decreasing his size
You can limit the number of toches on the ball, accelerating or slowing the pace of the game
You can start the exercise with other attacks situations
You can vary the attack time
Have a great week!
Renato.
By Renato Lopez Moreira - Author of Training Sessions for the 4-3-3