By Lawrence Fine, Author of the FineSoccer Coaching Bible.
Welcome to the FineSoccer Drills Newsletter. Today's featured activity works on spacing and combination play.
Start with a 30 x 30 grid broken into quarters. There are two teams of twos in the middle and two supporting players for each team on the sides.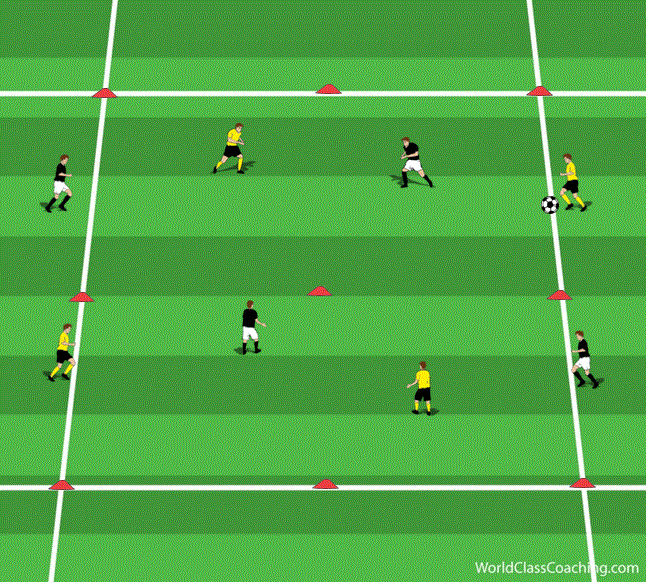 To start, a yellow player, on the outside, has a ball and passes to
Continue reading