By Lawrence Fine, Author of the FineSoccer Coaching Bible.
Welcome to the Goalkeeping Newsletter. Today's featured activity works on reacting to runs in the box.
Start with a keeper in goal, a player on the end line at the corner of the 18 and two players ready to make runs.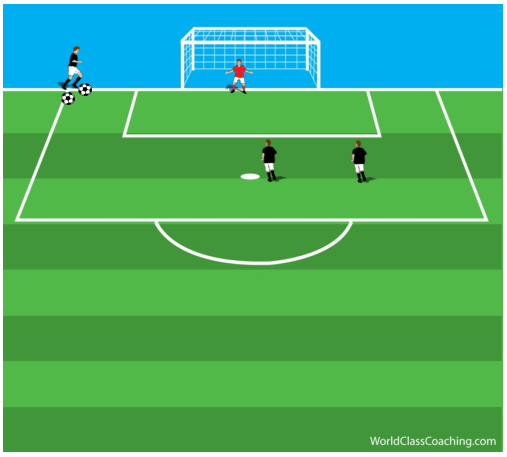 The players start their runs and the player on the
Continue reading