By Lawrence Fine, Author of the FineSoccer Coaching Bible.
Welcome to the FineSoccer Drills Newsletter. Today's featured activity works on defensive shape and preventing the penetrating pass.
Start with a 20 x 10 grid just beyond the top of the D. There are three attacking players and two defending players. There is also a keeper in goal.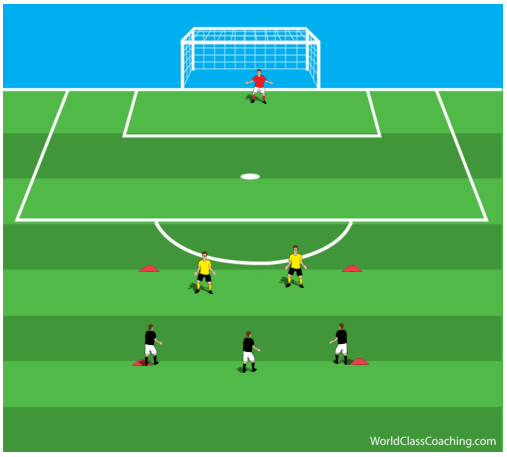 The three attacking players start with a
Continue reading