By Lawrence Fine, Author of the FineSoccer Coaching Bible.
Welcome to the FineSoccer Drills Newsletter. Today's featured is a full sided game emphasizing conditioning and corner kicks.
Start with a full sized field with keepers and each goal. Ideally you would play 11 v 11 but if you have less players use what you have. The only unusual thing is you want to have a few balls in each of the 4 corners.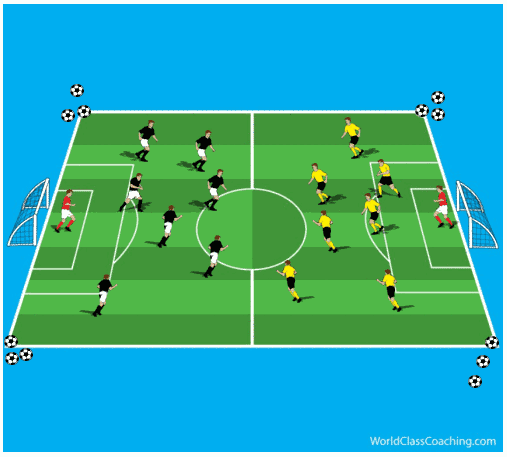 This is a normal scrimmage with one major exception. Any time a ball goes out of play, the opposing team
Continue reading