By Keith Scarlett
This activity works on defending, timing of tackles, covering angles and decision-making.
In this crucial section of the pitch, defending needs to be precise and perfect! One of the biggest things that players need to learn is how crucial interceptions are to keeping the ball out of the net. There aren't too many better ways to teach this aspect of the game than to simply throw them into the deep-end with an activity like this.
Set-up:
The playing area is 44 x 18 metres (basically the size of the penalty area; can use the penalty area if you choose). Place a regulation sized goal in the middle of one of the long (44 mtr) end-lines (similar to where it would be if using a penalty area).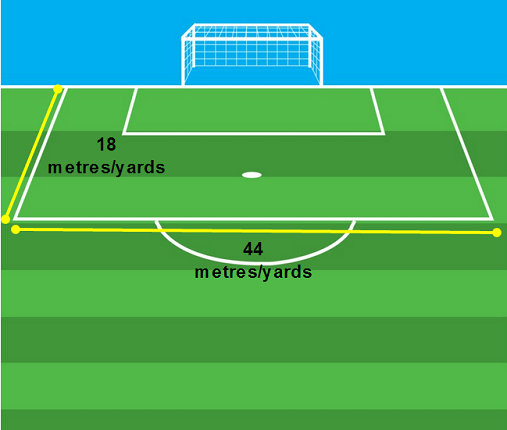 The attacking team has 5 players which include 3 midfielders (M) and 2 strikers (S) while the defending team has 4 players made up of 3 defenders (D) and a goalkeeper (G). There are
Continue reading