Welcome to the FineSoccer Drills Newsletter. Today's featured activity works on 2 v 0 breakaways.
Recently I have seen a few situations where two players broke through on a breakaway (either because of a poorly executed offside trap or the last defender makes a big mistake). In two of these cases the attacking player without the ball ran beyond the ball, into an offside position, which made him unusable. Here is a simple activity that will help prepare players for this type of a situation.
Start with a keeper in goal and two attacking players 40 yards out (one with a ball). Have a defender 10 yards behind them. The purpose of the defender is to force the attackers to go at speed.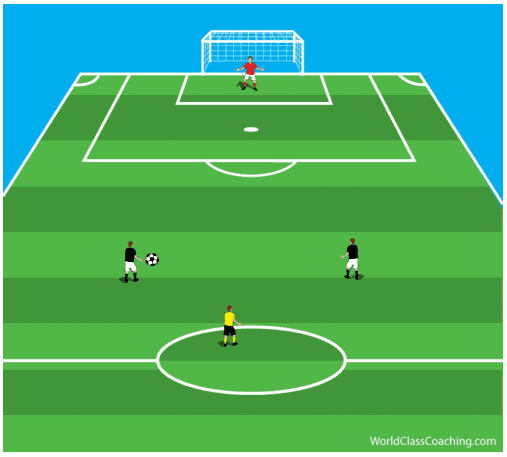 Play starts with the
Continue reading