By Ricky Clarke.

Clint Dempsey has become the first American player to score a hat-trick in the English Premier League. Dempsey produced an outstanding display of technical ability, movement and game awareness. Scoring three goals against Newcastle United in a rout this Saturday.
Below, I've outlined his key movements and decision-making process during his second goal.
Dempsey – Movement Pattern #1
Dempsey makes a great run across the defender, anticipating a pass from Zamora.
Dempsey – Movement Pattern #2
Dempsey recognizes the space created by Johnson, Zamora finds him with a pass.
Dempsey – Technical Adjustments #3
Dempsey arrived balanced. Non-kicking foot placed next to the ball and with his eyes on the ball.
Dempsey – Movement Pattern #4
Dempsey gets his body in-between the ball and the defender, and then strikes across the goal keeper scoring his second goal of the game.
Client Dempsey – Technical Striking Session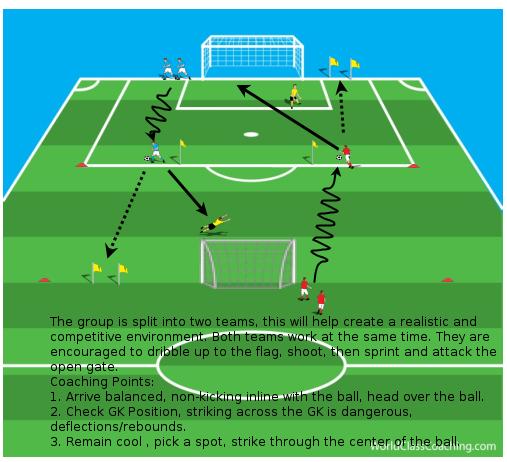 Ricky Clarke is a USSF 'A' License, USSF Youth License and NSCAA Master Diploma coach. Ricky is the DOC of Mission Valley United, leading several teams to state championships.  Ricky also coaches for the Northern California ODP programs and is a state course instructor and NSCAA associate staff coach.  Visit his Blog here.