By Ricky Clarke.

Clint Dempsey has become the first American player to score a hat-trick in the English Premier League. Dempsey produced an outstanding display of technical ability, movement and game awareness. Scoring three goals against Newcastle United in a rout this Saturday.
Below, I've outlined his key movements and decision-making process during his second goal.
Dempsey – Movement Pattern #1
Dempsey makes a great run across the defender, anticipating a pass from Zamora.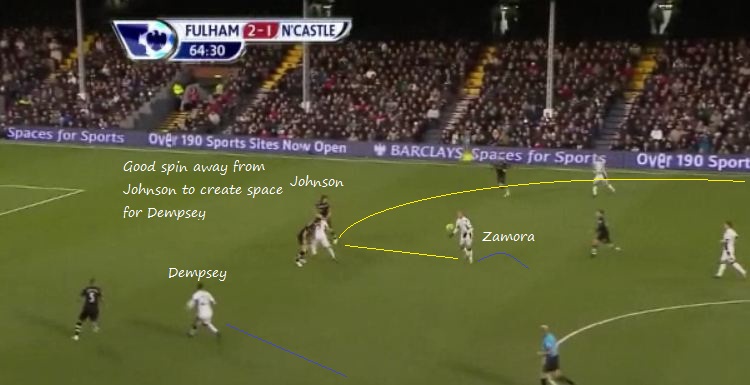 Continue reading