By Lawrence Fine, Author of the FineSoccer Coaching Bible.
Welcome to the Goalkeeping Newsletter. Todays' featured activity works on receiving balls outside the 18 with confidence
Start with a keeper just outside the top of the 18. There are 5 gates spread out around the field.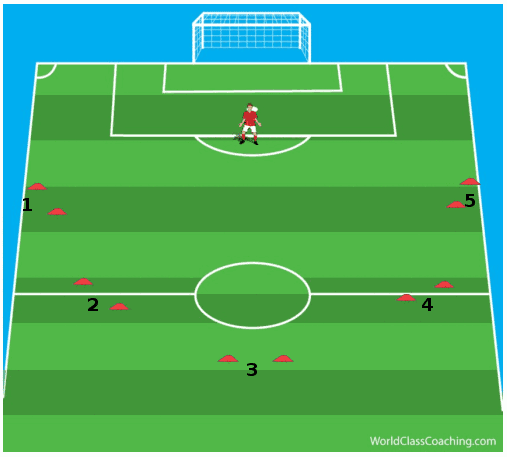 A server starts at the midfield line and plays balls into the keeper. The server then calls a number between 1 and 5. The server has two touches to receive the ball and play it through the appropriate gate. As an example, if the server calls 2 the keeper does as follows.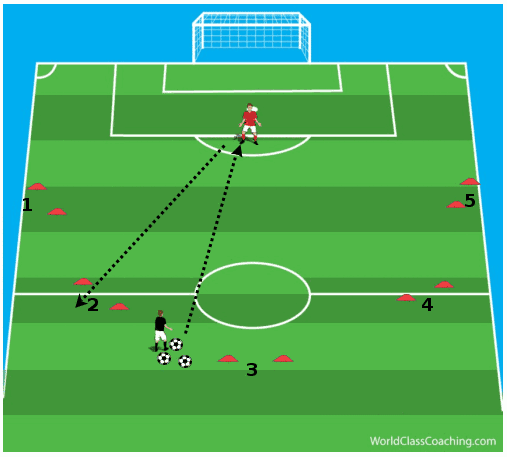 If the server calls 5 the following happens.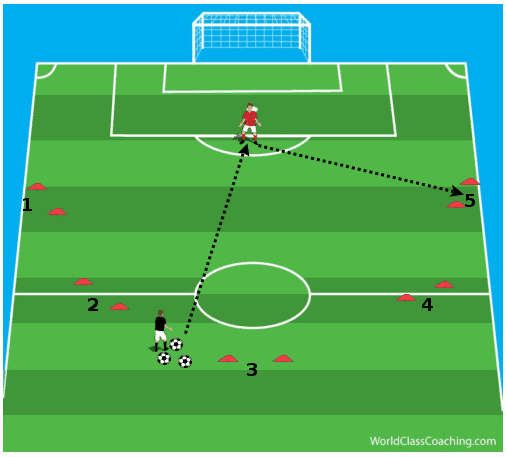 Start with balls played toward the keeper on the ground right at the keeper.
Next have the ball played to the side so he must move, adjust his body and then distribute.
[wpsharely id="821"][/wpsharely]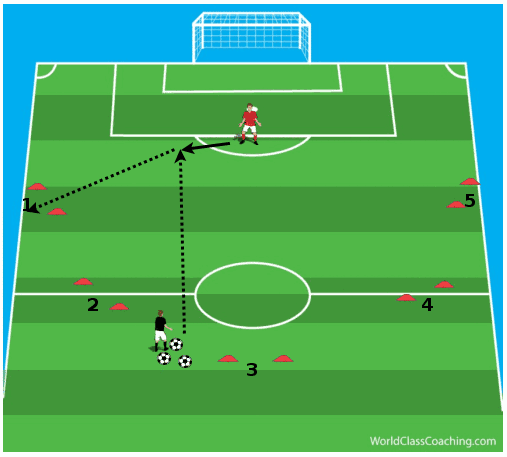 Next do the same thing but now play balls in the air. This will force the keeper to receive the ball with his thighs, chest, or head with the first touch and then play the ball off with the second touch.
Next go back to balls on the ground but now the keeper only has one touch.
The last phase is to go back to balls in the air but the keeper is still limited to 1 touch. The accuracy will be less but the keeper has to get accustomed to receiving these type of balls.
Have a great day!
Lawrence
By Lawrence Fine, Author of the FineSoccer Coaching Bible.