As I've discussed in earlier posts, I think that most coaches agree that our players don't watch the game being played at the highest level enough. Kids in countries where soccer is part of their culture grow watching professional player every week so when it comes time for them play they have a rich source of creative ways to break down defenses. They've watched Messi and Iniesta rip apart a back four with quick passing combinations and then tried the same thing with their friends at the park. Our players need to be given examples of ways to create goal scoring opportunities so they can look for those situations in the game and drawn on what they've done in practice.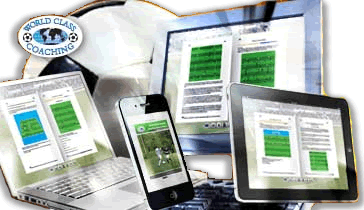 This point was highlighted for me as I put together a session for the February edition of WORLD CLASS COACHING for our Member Drills Database. The session is from Michael Beale who is the coach of the U10 Academy team at Chelsea F.C. He contributed a few sessions recently and two of them are in the next edition.
Here is the first of the sessions. You can click here to register for the Member Drills Database and see the rest of Beale's sessions as well as receive access to more than 5,000 pages of drills, exercises and small-sided games. We have also recently add our new Session Designer that allows coaches to create, save, download and print their our diagrams and descriptions.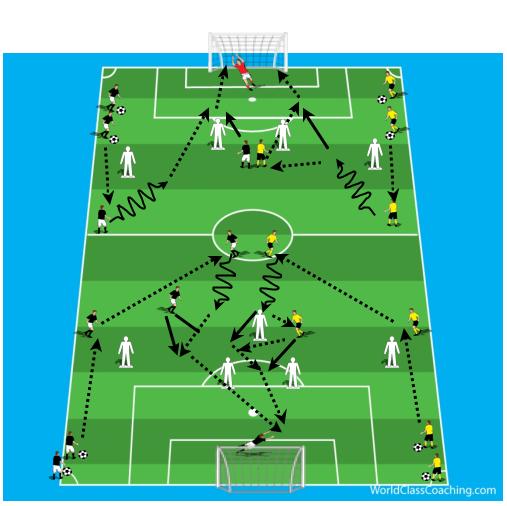 Session 1
Unopposed Technical Practice
This exercise allows the players to practice different methods for getting behind the defenders. Each group in the diagram shows a different combination play to beat the defense.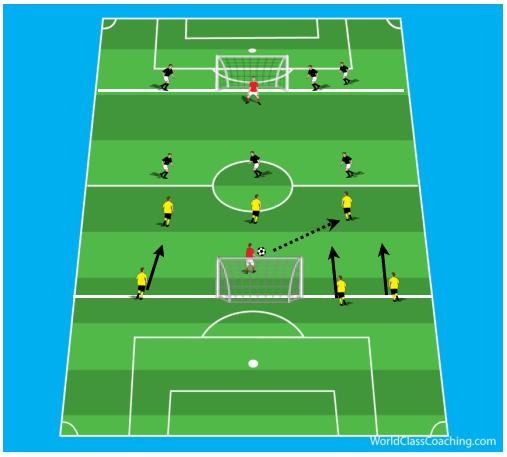 6 v 3 Opposed Attacking
Two teams of players is split into to groups of three. The teams alternate in attacking each other in 6 v 3 situations. Each attack finishes with a goal, saved or missed shot or a loss of possession. Then the other team brings on their remaining player and attacks three players from the opposition.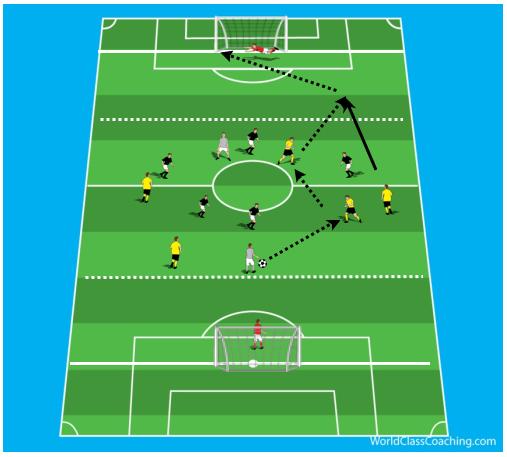 Stretch the Defense
The attacking team works with the two neutral players to break the defensive line and try to score. The players are encouraged to look for give-and-goes, through passes and overlapping runs.
Checkout the Member Drills Database for more sessions from Michael Beale and other top coaches from around the world.
Have a Great Day!
Tom