By Alex Trukan
The possession game 5v5+2 with four end zones has multiple outcomes important for player development. From the technical and tactical perspective, it can be used to develop passing, support, creating space and transition concepts. Looking from the physical point of view, presented game is aimed at improving aerobic capacity needed to maintain quick recovery throughout 90 minutes. Also, competitive element and realism help in achieving concentration and commitment from players.
Set up and directions:
Organize a square of appropriate size (depending on the fitness level and abilities of players, 30-40 m.) with four 3x3 m. squares in each corner. Divide the team into two teams of five and two neutral players.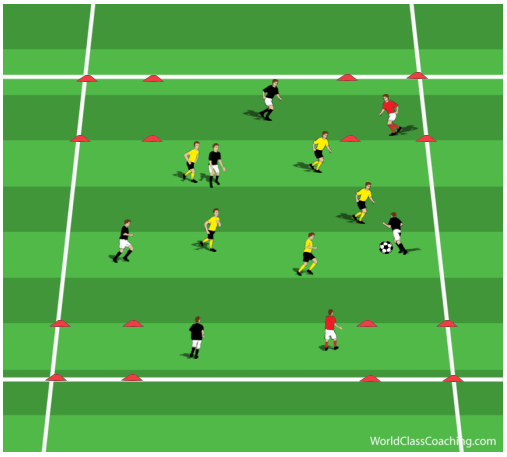 The game starts with the coach playing the ball into one of the teams. The team in possession can use players from their team as well as two neutral players to maintain possession.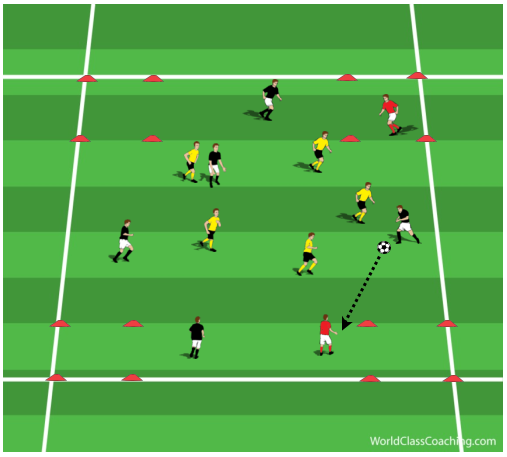 The game demands constant support and understanding of how to create and exploit space.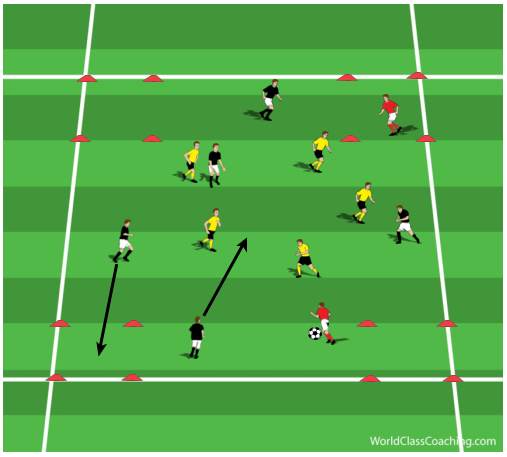 The goal is scored by playing the ball into the player positioned in one of the small squares. After that, the game continuous with the same team keeping possession of the ball.
[wpsharely id="1886"][/wpsharely]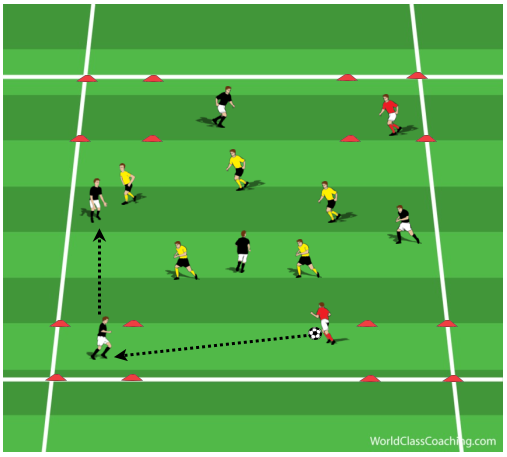 Timing:
The game should be repeated 4-6 times. Single repetition should last 4-8 minutes. It is recommended that the rest between each repetition lasts 2 minutes. The intensity will be around 70% of HRmax.
Variations:
6v6+2/5v5+1/6v6+1
5v5/6v6/7v7
Two small squares/five small squares
By Alex Trukan, Development Coach, Nottingham Forest