By Steven Smith
Two versus Two Transition to Goal
Setup:
Two full size goals are set up 36 yards apart facing each other and players are placed evenly at each post with balls at the right posts of both goals ready to enter into play. Goalkeepers occupy each of the goals.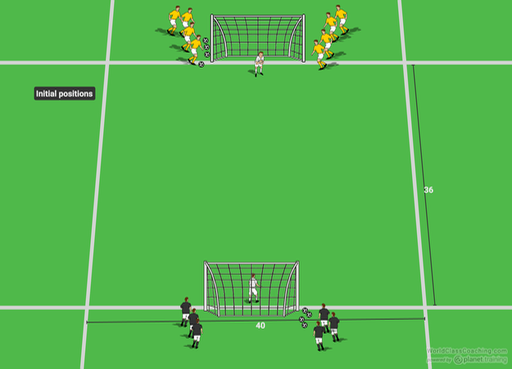 This activity is extremely demanding for physical endurance and is anaerobic in its training focus. Teams who shoot often and remain on field may become very fatigued.
Execution:
Players are paired into twos for the entire duration of the activity and stand behind the goal posts at the same goal. Play is initiated by the yellow partners serving to the black set of partners at the other set of goals. The yellow partners who serve the ball move out to defend the black partners who attempt to score as quickly as possible on the opposing goal.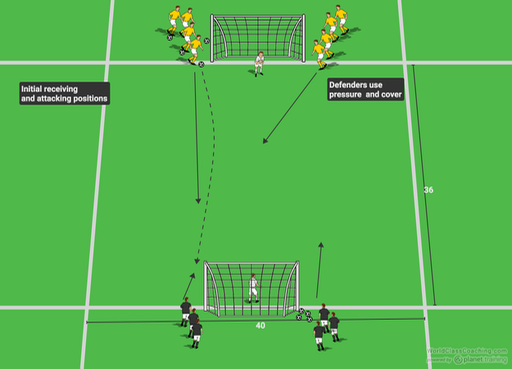 If the black players score or the ball goes over the end line then the black partners must immediately defend the next two yellow players who dribble off the end line and transition to attack the opposite goal as quickly as possible. The two versus two takes place between the two goals with each team trying to win the ball back and attack the opposite goal. Play continues back and forth until a time set by the coach or until a certain number of goals have been achieved by one team.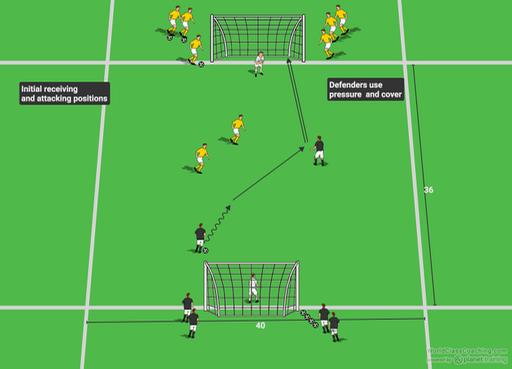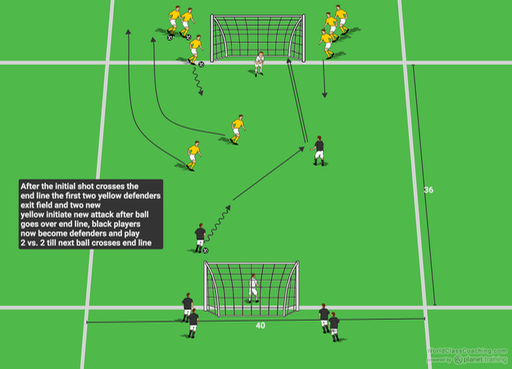 By Steve Smith
Steve Smith has been a men's college coach that holds an NSCAA Advanced National Diploma and a Doctorate in Physical Education.