INTRO
Entertaining educational and inspiring content to help make you a more effective player, coach, or soccer parent. Hello, and welcome back to coaching soccer weekly presented by World Class coaching.
Well, things aren't much better here in Toronto in regards to COVID. But last week, I did have our virtual meeting with the district, which was really interesting. We're an academy and what that means here in Toronto is that we're a for-profit organization, whereas clubs are nonprofit. So that's how we distinguish the difference here in Canada. And this is, according to Canada soccer bylaws.
LAST WEEKEND 
For the past three years, we've been part of the academy world here in Ontario. And we made the switch over to the club world. We're still a full-fledged Academy, but we're now part and playing with clubs. And in this joint effort to have the clubs and academies play together. So this was actually my first meeting with the district. And we're part of the North York Soccer Association. So it was my first time meeting a lot of people there, I've heard of the teams because I actually grew up in the same area. So I know the teams I played for some of the teams. But it was really nice to sit down with everyone here a little bit about what's what they think is going to happen in the upcoming season and a lot of different changes that I'm excited to share with you today.
HOT TOPICS 
This week my hot topic is in regarding a new way to train players on scanning the field before receiving the ball.
PODCAST
Interview with John Fisher
►YouTube: www.YouTube.com/YPTusa
►Website:   www.YPTusa.com
►Email:       info@YPTusa.com
A while ago, I came across a YouTube page that was really unique. The page had videotaped sessions from some of the top academies in European football with a easy organizing structure. So it really allowed someone like me who's in lockdown in Toronto to be able to watch some sessions from some of the top clubs in the world. So I reached out to the owner of that page, and he was kind enough to talk to me today where he will be discussing his unique experiences with some of the top European clubs in the world. I'm going to split this up into two parts. We ended up covering many different topics and by the of the interview, I really came out with so much more knowledge. hope you enjoy.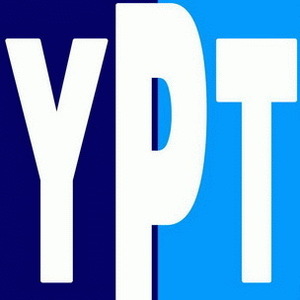 Yoututbe: https://www.youtube.com/channel/UCJEbnehX2jFfYOmzEJkvwQw
Instagram: https://www.instagram.com/segevrabinoviz
Email: Segev.rabinoviz@gmail.com