By Soren Schamberg
The second most commonly heard phrase at a youth soccer field (coming behind by a distance to "shoot") is "press".
But pressing is more than just players putting pressure on the opponent with the ball. For a proper press, everyone in the immediate effective vicinity must do it.
This is demonstrated well during a NWSL match between the Portland Thorns and NY/NJ Gotham FC.
Just within the first 30 minutes, Portland was putting pressure on Gotham in their defensive third when the opportunity presents itself. Sophie Smith is the highest up the pitch and puts pressure on the Gotham Left Back (LB) who turns and makes a back pass to the Center Back (CB).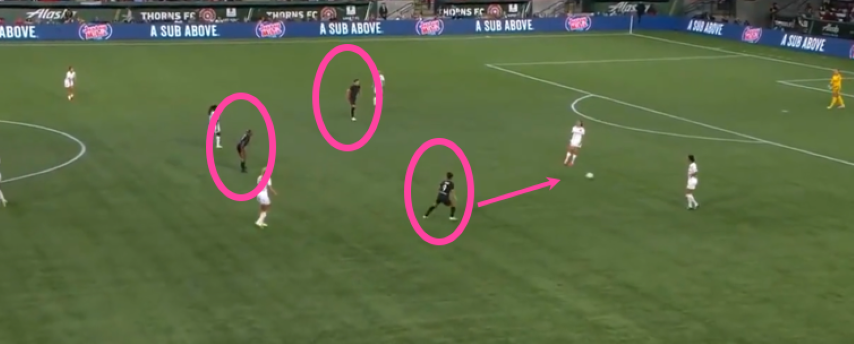 Instead of backing off, Smith makes up ground and immediately chases down the back pass.
It's not this effort alone that creates the chance, it's the Portland players in the middle of the field Alyssa Soubrier and Christine Sinclair stepping in front of the Gotham players who are looking for a pass from Gotham's Erica Skorski.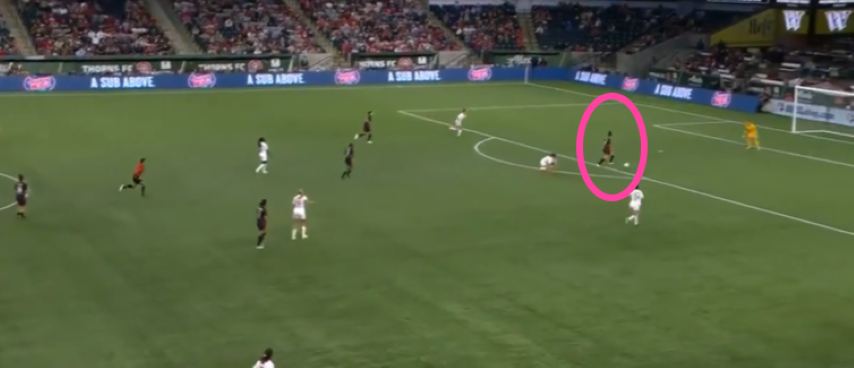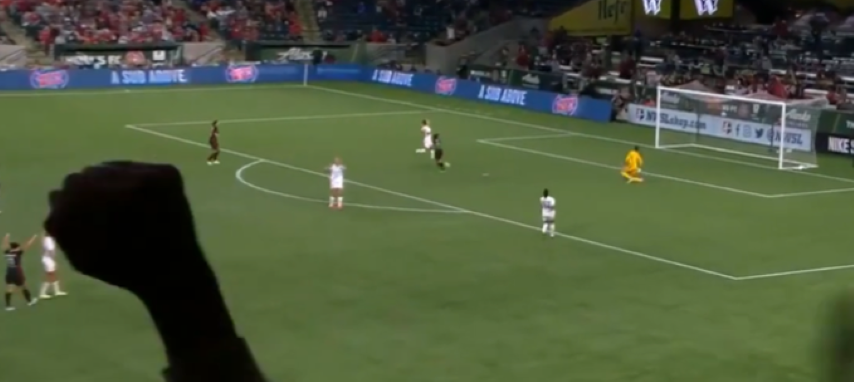 Skorski, under pressure from an oncoming Smith and seeing no safe passing option panics under the pressure and Smith takes the ball off of her to create a chance on goal and the keeper has no chance.
This display shows the integral part having multiple players involved when pressing high. Smith scored the goal, but the awareness and work of Soubrier and Sinclair created the opportunity.
By Soren Schamberg