By Soren Schamberg
On a team lineup, the Center Forward position (CF) looks like the player who stands up front and runs onto the ball to shoot and score and not much else. This may be true in years past, but to play the modern game, more skillful deployment of this position is required. Today, the emphasis of a strong back line and possibly a strong defensive mid makes a direct attack by a CF less and less likely. The occasional break away or pass through the lines may produce such a result, but not enough to justify having that position on the field, taking up one of 11 players for the occasional chance (am I right Pep?)
For a CF to be sensible to deploy in a game and against a defense, they must be adept at running into channels, stretching the defense, creating space behind any defensive midfielders and in front of a Center Back (CB), or just cause chaos by making the defenders must work by covering the CF in the box.
These approaches do produce results, but in the modern game, a CF able to play with their back to goal, hold up the ball and distribute to their oncoming teammates is a utilization of the CF I believe is coming back into the fold.
My case in point is Chelsea's re-acquisition of Romelu Lukaku from Inter and the example of what a holding CF can do is from this year's Chelsea vs. Arsenal match up on game week 2 of the Premier League 21/22 season.
To illustrate the damage a holding CF can do in a game, you only must go in about 14 minutes in the first half.
After a display of control of the game and ball, Chelsea's Mateo Kovacic found himself receiving the ball just beyond the half way line in Arsenal's half.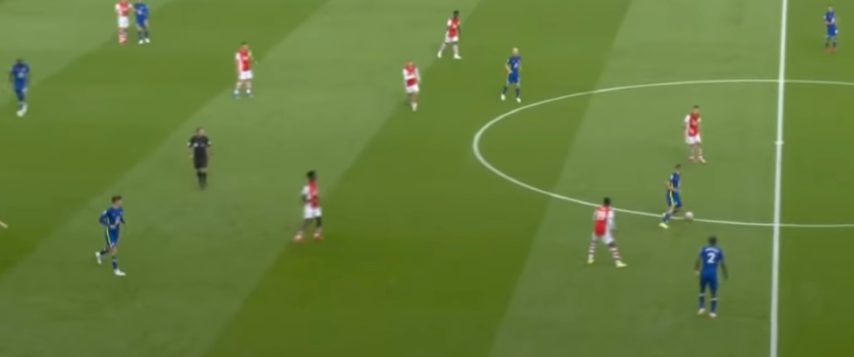 With a quick full turn, Kovacic delivers a 20-yard pass to Lukaku who has his back to goal that completely cuts through the Arsenal midfield and immediately puts pressure immediately on the Arsenal CB.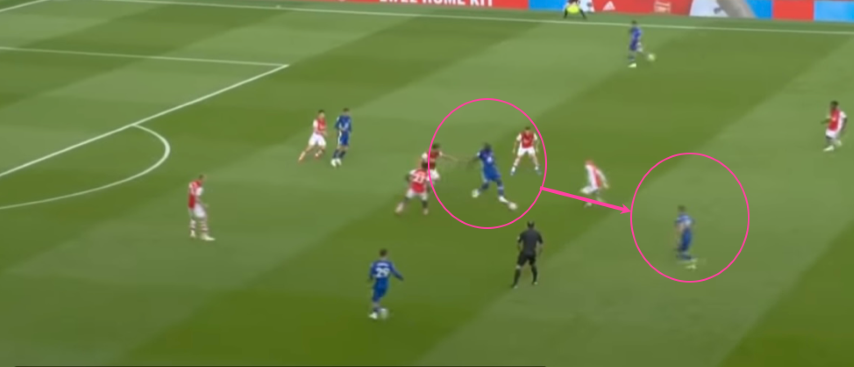 However, Lukaku opts to not try to turn and shoot but rather pulls the defender out of the box and then distributes the ball back to Kovacic who had followed his own pass, and Kovacic wide to the forward running Right Back (RB) Reese James

James then drives forward into the space created on the right side while Lukaku simultaneously has turned after his pass and runs with the play directly at goal.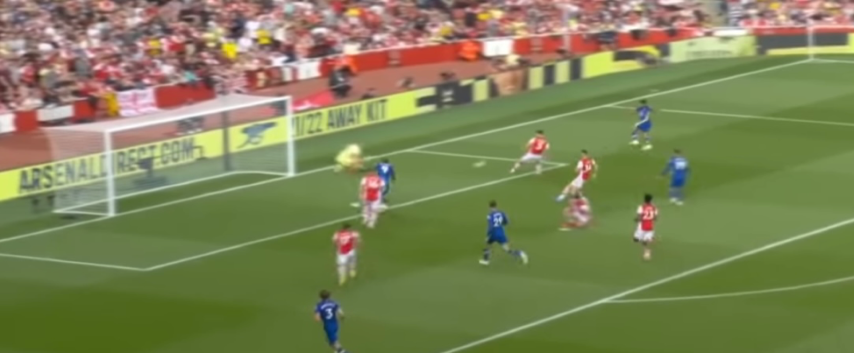 James then delivers an inch perfect pass to the on running Lukaku who had beaten the Arsenal CB with his strength and, in doing so, created more space for a tap in.
While critics may comment that the defending was poor from Arsenal, the movement and control of the opposition displayed by Chelsea is a key takeaway from this display.
By Soren Schamberg