By Michele Tossani
Tim Sherwood has been appointed as André Villas-Boas's permanent successor at Tottenham Hotspur by the chairman Daniel Levy after he signed an 18-month contract. A Premier League victory at Southampton, his ambition and his attitude was enough to be named as permanent manager. It is unclear whether Sherwood will remain effectively the Tottenham manager through the 2014-15 season but the deal make him more sure about it. Sherwood's coaching staff includes Chris Ramsey, Les Ferdinand and Steffen Freund. Sherwood already tried to put his mark on his side, trying to develop an attacking 4-2-4 featuring two centre-forwards and two attack-minded wide midfielders adding the playmaker Christian Eriksen and Mousa Dembélé as central midfielders.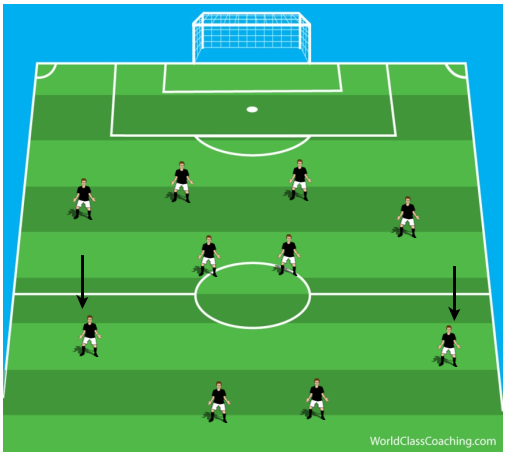 So an offensive shape made Spurs able to create a high number of goal scoring chances although it left them exposed to oppositions counterattacks. Sherwood seems to rely on a different way than his predecessor, favoring a more direct approach over a possession style. Up front Emmanuel Adebayor proved his worth working alongside Roberto Soldado. The Togolese earned his first Premier League start since the 2012/13 season. The 29-year-old worked effectively both offensively and defensively. Offensively he takes away a lot of pressure from Soldado and drifted well through the channels making the centre-backs' work hard. Soldado's movement improved, and it was expected, as for several weeks the Spanish forward looked uncomfortable playing as a lone striker. Having two men up front made easier to put pressure on the defense as it happened against Southampton duo of Dejan Lovren and Jos Hooiveld. Off the ball, Adebayor narrowed into a deeper position to keep Tottenham short closing the channels in the middle of the pitch.
Against West Brom, Sherwood ran the same way, lining up no holding midfielders and picking Lewis Holtby to play alongside Christian Eriksen as central midfielder. Obviously, questions remain to be solved to understand if the 4-4-2 is practicable. A main question concerns the middle of the field. Eriksen Hoiltby and Dembélé are offensive player and aren't so suited to work defensively. So Sherwood will need of a good attitude by the whole team defending in the way to minimize the individual lacks of defensive skills distributed between midfield and attack. Otherwise, he will have to adjust the midfield in another way. Sherwood Agianst the Saints, Sherwood asked his wingers to stay narrowed defensively, forcing Southampton to play through the flanks.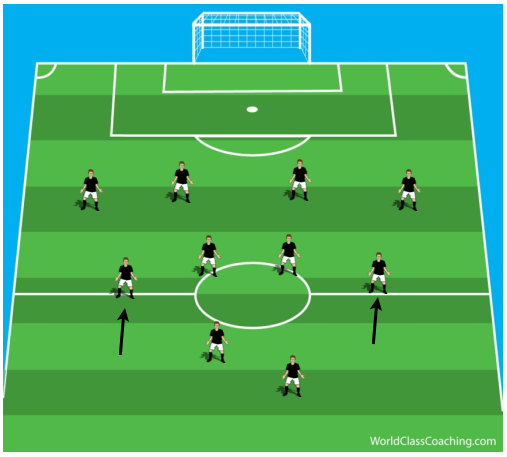 He could also ask to the forwards to play more disciplined, closing the space in the middle, as attackers in 4-2-4- shape usually do. It usually means to switch the 4-2-4 on a kind of 4-4-2-0 defensively.
[wpsharely id="2988"][/wpsharely]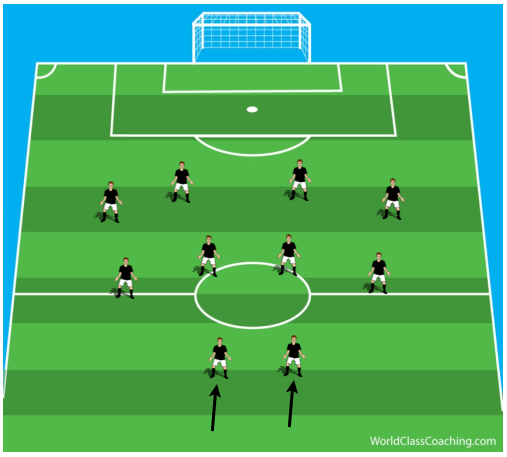 What Sherwood will do with the rest of the available midfielders as Paulinho or Sandro, not to say Etienne Capoue, it remains to be seen. Sandro is the best tackler within this bunch but he's far from to be a pure holder. Lewis Holtby and Gylfi Sigurdsson are both offensive threats so they are more suited to play wide on this 4-4-2. Line up an attacking side as Sherwood did against Southampton, taking advantage from all the dribblers and technically gifted players Spurs have, could work against teams parking the bus. Against teams like Arsenal or Liverpool who load the midfield with box-to-box players and field a lot of attackers on the final third, Sherwood's still has to prove it will work.
By Michele Tossani, author of Champions League Tactics and A Coach's Guide to the 4-3-3