By Vasco Mota Pereira, PortuGOAL correspondent
Playing football it the highest echelons revolves around much more than simply nutmegs and tackles. Despite what the vox populi may have us thinking, results are more than the mere consequence of wanting the win more than one's opponent or "getting stuck into them".
Even though the motivational aspects of the game are all too important, the proper organisation of a team may help players even more - particularly when they are exhausted, hearts beating at 180 bpm and little oxygen actually getting to their brains, impairing the decision-making process. That is why well-oriented exercises in training sessions are vital to get the team to perform consistently week in, week out, rather than succumb to the players or supporters' moods.
As mentioned in the previous post, zonal marking seems to be all but disappearing in England. With the influx of foreign managers and players towards the Premier League, the English game became more Continental and not as insular - in short, less about individual duels as Sir Bobby Robson liked to emphasize during his stint in Portugal. However, with the advent of 4x2x3x1, teams tend to be a little less packed down the middle and to defend in two banks of four, often opening up huge gaps in between their lines.
After breaking down Manchester United's vulnerabilities, it is now time to take a look at Tottenham - specifically their match against Southampton a couple of weeks ago and the Saints' goal.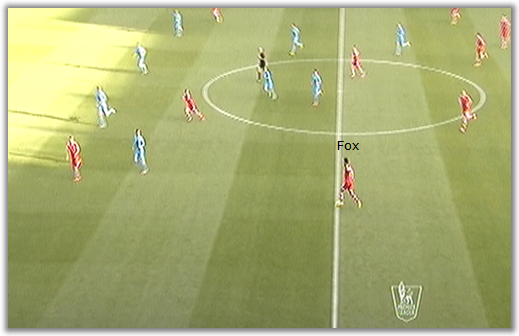 Tottenham had lost the ball a few seconds earlier whilst attacking down their left wing. Southampton followed the textbook and immediately
Continue reading