By Lawrence Fine, Author of the FineSoccer Coaching Bible.
Welcome to the FineSoccer Drills Newsletter. Today's featured activity works on passive defending and looking to penetrate in the attack.
Start with a 30 x 20 grid with 2 goals on each end line that are 3 yards wide. There is a midfield line and 2 teams of 5 players.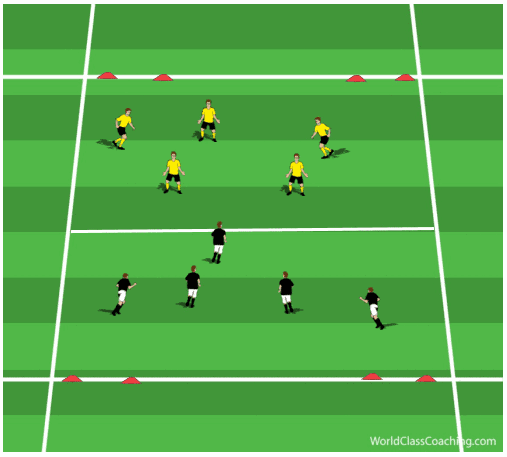 The teams try to score in either of the two opposite goals. As soon as a team loses possession all of
Continue reading