Welcome to the Goalkeeping Newsletter.  Today's featured activity works on footwork for flighted balls.
Catching (or punching) flighted balls requires the keeper to be able to judge the flight of the ball and also to be able to use proper footwork to approach the ball properly.  This activity works on the footwork.
Start with a keeper on the near post and a server holding a ball at the corner of the 6 and endline.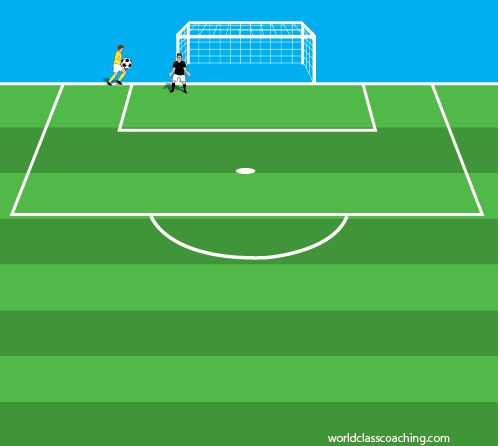 The server tosses the ball in the air just in front of
Continue reading