By Stevie Grieve
Valencia entice pressure to exploit the spaces behind the press.
Valencia came into the Emirates Cup with a new coaching staff, hired from Rio Ave in Portugal. New manager Nuno Espirito Santo and his staff already had the preparation done for this game as his last game in charge of Rio Ave was a Portuguese Cup Final 1-0 defeat to Benfica, where Rio Ave had some good opportunities to score but it wasn't be a historic day for them.
Going into this game, they knew the spaces they would be able to find if they enticed Benfica to press like they usually do, so set out to pass into areas where Benfica would press, then find a way out to find players in the attacking midfield line between the Benfica defence and midfield line.
They looked for these spaces from the opening minutes, unfortunately losing a daft goal from a pass against a team mate, but from the 2nd half, with the injection of pace from Rodrigo on the left, and Andre Gomes positioning and speed of distribution in central midfield, they looked much more threatening, especially when the Benfica central midfielders were enticed to press in pairs.
Valencia Game Plan
Provoke high pressing from Benfica – Central pressure – release WM between lines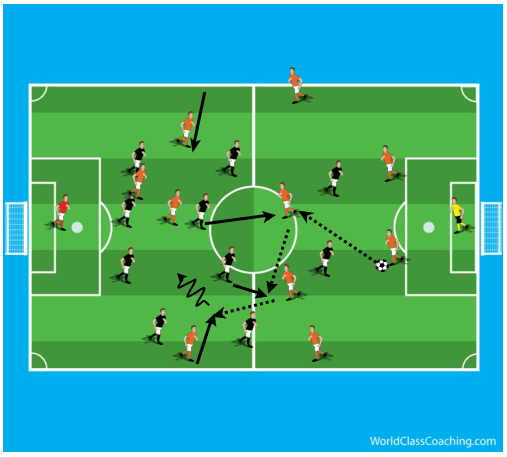 When the ball is passed into a central midfielder, they will hold until
Continue reading