By Soren Schamberg
In today's modern game, most displays of switching the field are high arching passes executed and brought down with the precision only years and years of practice can produce, or, passing on the ground around half field or further to build out from the back.
We don't always get a display of a switching of the field with pace in the attacking third creating a goal scoring opportunity but in the Premiere Leagues 2nd game day meeting of Chelsea vs. Arsenal showed us that.
Already down 1-0, the build-up Chelsea had been orchestrating for most of the first half was building again.
Kai Havertz, playing a wide left position, does well to not give up on a ball 99% of players would let go for a throw and with a skillful move, gets the ball into space behind Arsenals midfield down the left side.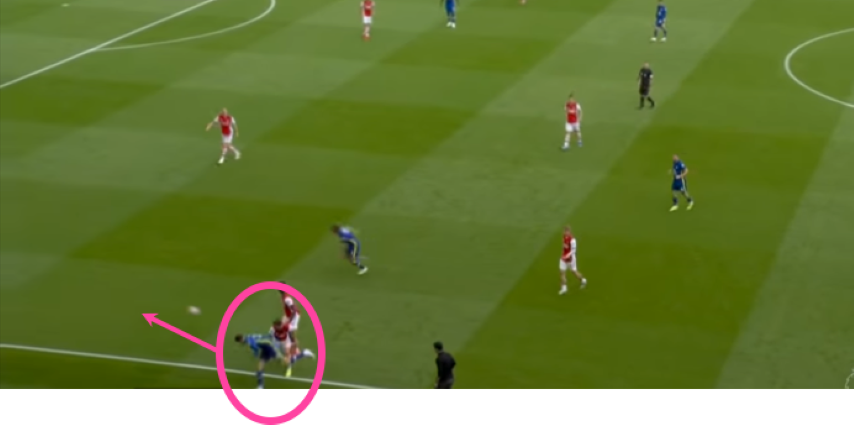 Alonso picks the ball up in space and immediately puts a fast pass into the middle for Lukaku.

Lukaku, coming into space, demonstrating great awareness, stays strong to shield the pass from an oncoming Arsenal player, but instead of taking a touch, dummies to let the ball roll through his legs to Mason Mount.

Mount takes control and quickly distributes further wide to on oncoming Reese James who finds himself in the 18-yard box with enough time to take a touch and put a controlled finish past Berd Leno to make the game 2-0.

Speed, awareness and control are at play in this sequence.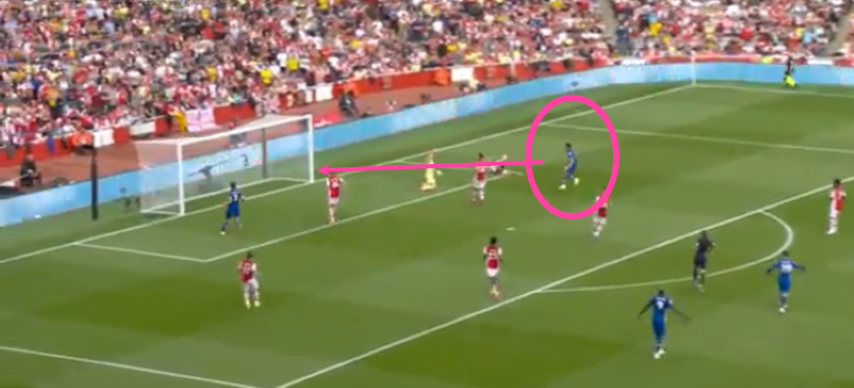 By Soren Schamberg