One of our best selling books over the past few years has been the 4-4-2 v 4-3-3. This book takes an in-depth look at two of the greatest managers/coaches in today's game...Sir Alex Ferguson and Jose Mourhino. Both have incredible records, yet both have their teams play with a different style and formation. Ferguson opts for the 4-4-2 and Mourhinho with the 4-3-3.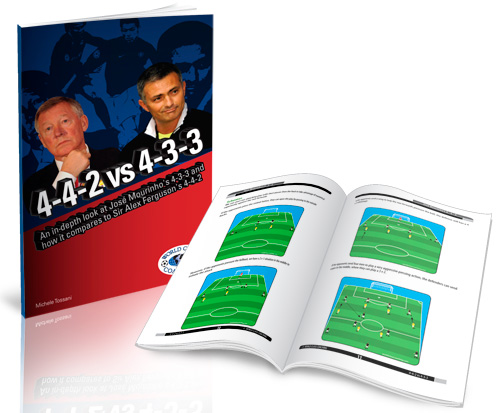 The argument as to who is better or what formation is better is too contentious for any book to answer. But what this special book, 4-4-2 vs 4-3-3, does do is to analysis in-depth the differing formations, strategies and tactics used by the two managers.
Through assessing the key players, the way in which the team adapted to new signings and how both managers adjusted their team's play to get the results they needed, 4-4-2 vs 4-3-3 enables you to get inside the mind of these two great Premier League managers. In addition, you'll discover valuable insights into how the 4-4-2 can be used to nullify and exploit the weaknesses of the 4-3-3 formation, and vice versa. This can give you that extra tactical edge the next time you're preparing to play against a team that plays either of these formations.
Here is what Chuck Coan had to say.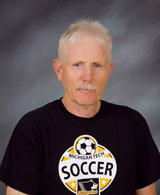 "As a long time proponent of the 4-3-3 I learned some fresh ideas from the multiple versions that were discussed and picked up some pointers from the discussion of the use of the 4-4-2 against the 4-3-3. Whether you want to improve how you play within your own formation or how to play better against the opposite formation there are key points and suggestions made that will open your eyes. From a broad stroke overview to the finer points each coach's use of their formation is thoroughly covered."
Chuck Coan, Michigan Tech University Assistant Coach Women's Soccer, Head Coach Kaukauna WI Girls High School Soccer
Just to whet your appetite, here are a few pages from the book. You can see more info on the book here.